A lot of people frequently ask us about our travel gear. What are our travel gear? Travel gear should always be handy and effortless to carry. In this post, we will be listing out our favourite travel gear that we currently use and the ones we are planning to buy shortly.
Disclaimer : We are a participant in the Amazon Services LLC Associates Program. If you buy any of these products clicking our link we get a small commission without any extra charges for you!
List of our Travel Gear
1. Bag
Your bags are an integral part of your travel, and it will be with you throughout your journey. Choosing the best quality, comfortable bags are essential. There are mainly two types of bags you can use for travel, Rucksacks and Backpacks.
Backpacks
Backpacks are the bags which comes with various compartments in which you can keep your things in an orderly fashion. You can keep laptops, keys, clothes etc. in the specified places of a backpack. The main advantages of using a backpack is all your travel stuff will be in order, and you can find it easily. These bags come in various sizes, called liters. What are the cons of a Backpack? Backpacks have a large number of compartments which allows only limited stuff. Some of them do not have shoulder or waist supports.
Rucksacks
Rucksacks often called as hiking bags are the bags which we use personally use in our travels. These come with a single compartment where you need to pack all your travel items together. How do we organize our things in our rucksack? Yes, we have a solution for that too, check out our 3rd point. Rucksack capacities are calculated in terms of liters. Below is the rucksack from Skybags of 55 liters with excellent back support that we used for our 8 day Bhutan trip. This will be a good bet on your travel.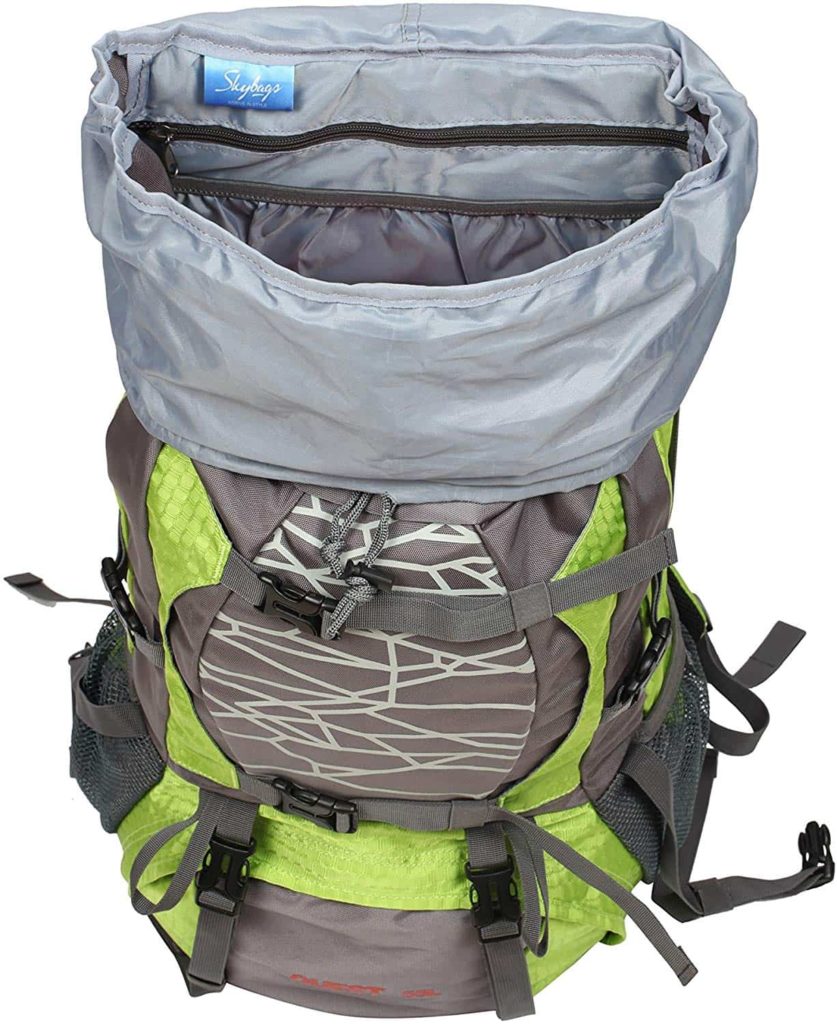 ---
2. Camera
Our camera captures the best moments of our life. We get a lot of questions regarding our camera. Currently, we use a DSLR, a GoPro and our mobile cameras. We always click most of our pictures using our Realme 2 pro. Yes, nowadays, mobile phone cameras are great they bring out the best images. The best part of mobile phone cameras are that they are convenient and you can capture any moment instantly.
DSLR
We use our old entry point Canon EOS 1100, which unfortunately had stopped production. Old DSLRs are too heavy and bulky to carry around. The new mirrorless cameras are more efficient and lightweight. Sony has come out with excellent cameras which are the best in the category of mirrorless cameras.
You can check out some of the best and affordable Mirrorless Camera list in Amazon Here.
One of our budget mirror-less camera pick is given below.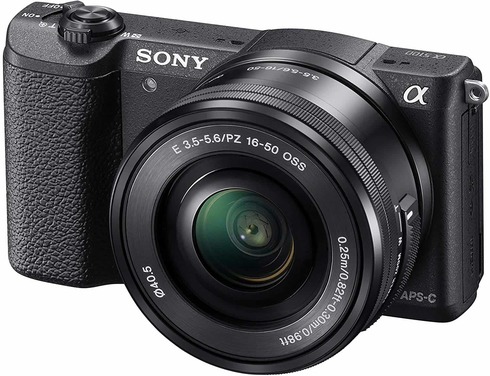 Action Camera
We use GoPro Hero 7 Black! Action cameras are convenient, and we love it. We take it everywhere for shooting videos, be it bike trips or not. As we have mentioned in our post Tips for biker couples, an action camera is a must if you go for bike trips. Most of our videos are shot on this tiny one. It gives a great video and sound quality, making it an excellent choice for vlogging. From our experience to this day, this is a rugged camera. Check our Youtube channel to see our first GoPro video!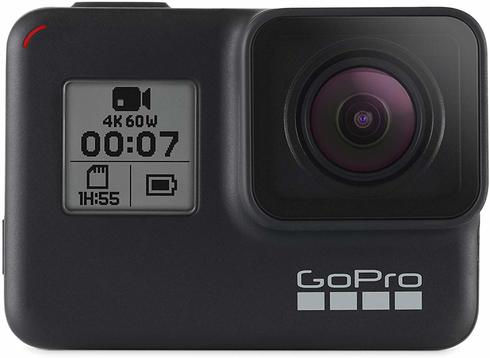 Mobile Phone
We click 80% of our picture we post in our Instagram and Facebook handles are mainly from Realme 2 pro and Poco X2. Both phones have a fantastic camera. Realme 2 pro have stopped production, but pro series have good cameras. You can check the prices of both below.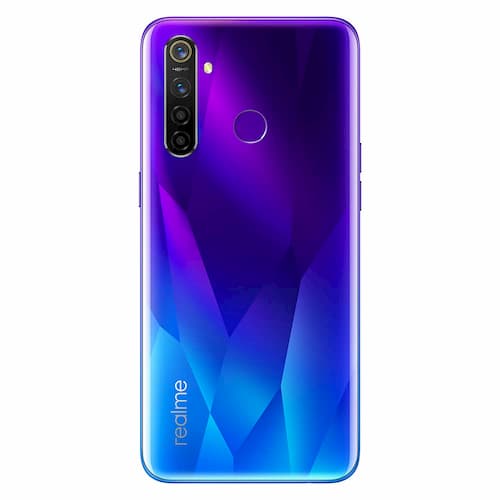 ---
3. Travel Cubes
What are travel cubes? These are tiny pouches in which you can pack your things. This helps to arrange your luggage separately in rucksacks. If you need to arrange the clothing for the first day, keep it in one cube and mark it as "Day 1". You can easily identify what to wear on Day 1 without disturbing other things.
---
4. Power Banks
Power banks are the primary energy source for gadgets. We recommend carrying atleast one power bank with you on your travels. If you are stuck at a remote location without power, these will come to the rescue. We carry two power banks of 10000 mah in our travels. One thing we found was that if the power bank says 10000 mah it won't be able to produce full output. You can expect about 3/4 of energy output from each power bank. We recommend buying two 10000 mah power banks. Purchasing a single power bank with higher capacity can leave you stuck if it stops working.
We are listing a good power bank below which you can consider buying.
---
5. Bluetooth Speaker
This is one gadget we always carry. Who doesn't like to jam your favourite beats after a long trek or to play some melodious music at our own pace? Bluetooth speakers are convenient. You can take it literally everywhere with you. There are various speakers which are splash-proof. You connect it with your smartphone and play the music. Make sure your music doesn't bother others. We purchased our Photron speaker from Amazon long back. It works quite well, even after three years.
Below are two speakers you can consider to buy.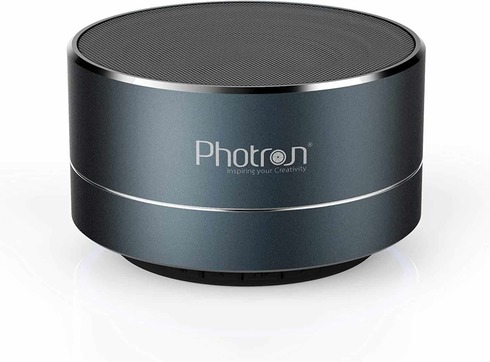 ---
6. Boots
Good quality boots are a must if you are a traveller as they come in handy for riding, hiking and trekking alike. We tried many brands and came to Quechua, which is a good brand and is quite pocket friendly. Boots with ankle cover are the best. They give protection against injuries and has a good grip. They're a must for hiking! You can choose waterproof boots if you are looking to go into wet terrains. Here are the two options for regular boots and waterproof boots.
Waterproof Boot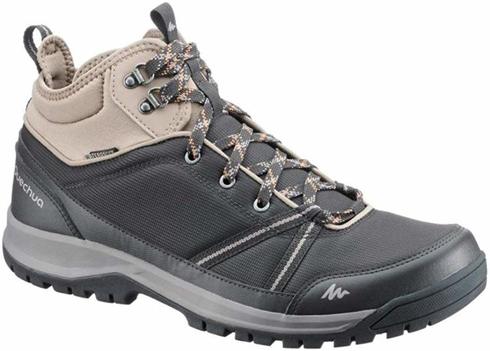 Normal Boot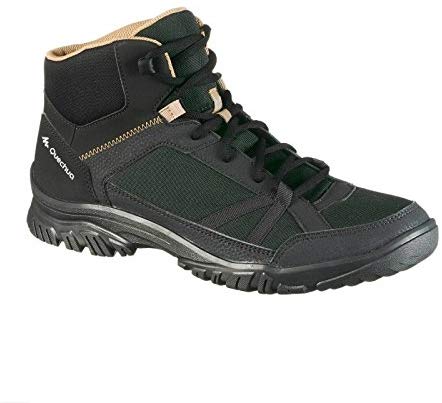 ---
7. Raincoat and Raincovers
Keep this in your packing list no matter where you go. Being stuck in the rain without them will leave you lagging on your schedule. Most gadgets are not water-resistant and will end up damaged. Rain bag covers come with almost every bags nowadays. If you don't have one get it or buy a kit which comes with one, buy rain covers that are the correct size for your bags. This will come in handy, trust us! Below are some raincoats and bag covers you can try out!
---
These are some of our travel gear. We have tried to keep the list very budget-friendly. These are the ones with us from the past three years of our travelling. We keep adding to our list as we find more useful travel gears along the way. If you have any questions regarding any of these, do ping us on Instagram! 
---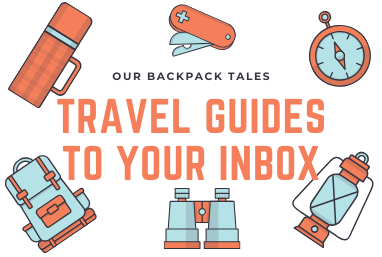 Join other 1000+ readers of OBT!
We won't spam you 🙂