---
Nandi Hills is located in Chickballapur at a distance of 60 km from Bangalore. Being one of the most popular places to visit from Bangalore, Bangalore to Nandi Hills is the first trip planned by tourists. At an elevation of 4,849 feet above sea level, Nandi Hills in Karnataka state is one of gives you the most picturesque views. The Skandagiri hills and the Lepakshi Temple are some of the popular tourist attractions near Nandi Hills.
---
How to reach Nandi Hills?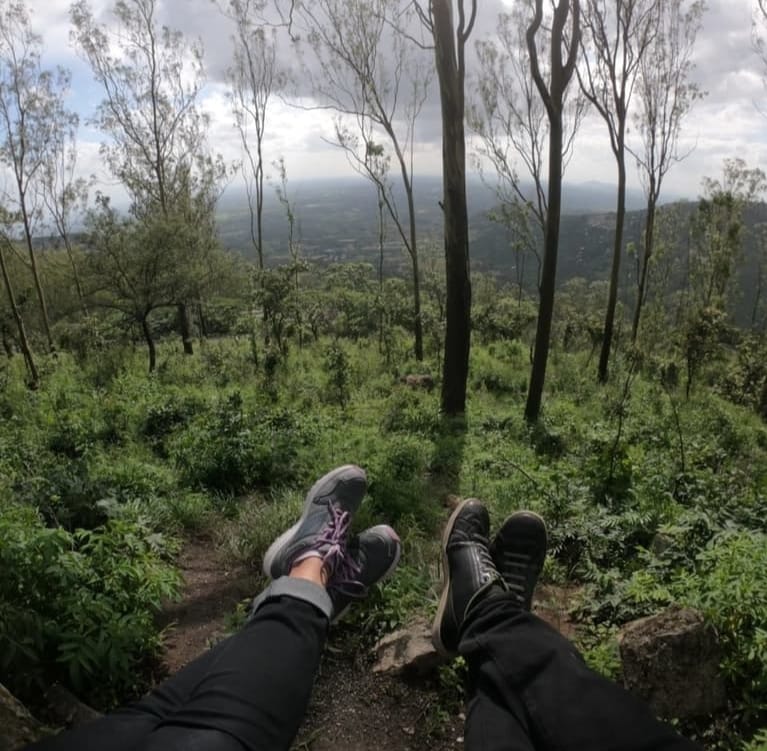 Just at a distance of 60 km from Bangalore, visitors often drive to Nandi Hills. One can also find KSRTC/BMCTC buses from Bangalore to Nandi Hills from the Majestic bus station in Bangalore in the morning. Be aware that buses returning to the bus station from Nandi Hills are available only a few times a day. So make sure to check the timings before planning your day. The nearest railway station is the Chikkaballapur Railway Station. It is located at a distance of 9 km from the hills. The nearest airport is Kempegowda International airport at a distance of 35 km.
---
Nandi Hills opening time and entry fee
Nandi Hills opening time to the public is from 6:00 am to 6:00 pm every day. The entry fee per head is Rs. 10. A parking fee of Rs. 100 for car and Rs.20 for two-wheelers is charged.
---
Things to do at Nandi Hills
1. Visit Tippu Drop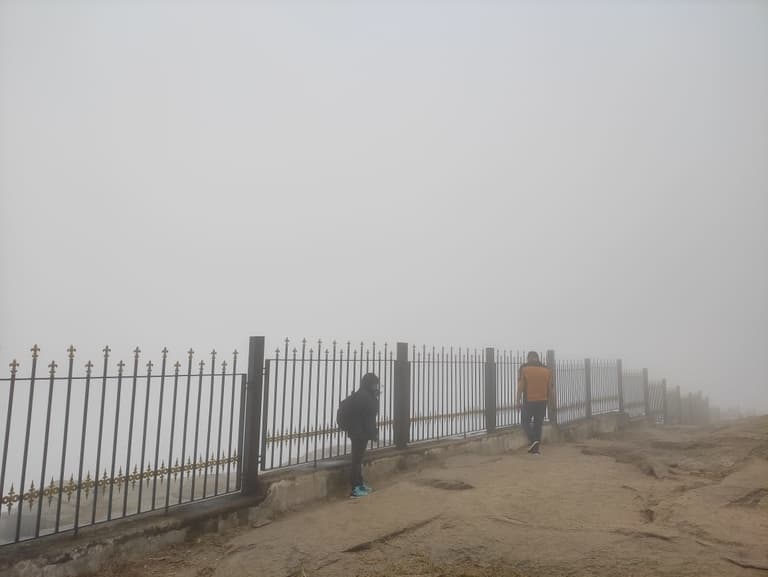 The Tippu drop sits at an elevation of 1968.5 feet above sea level. The spot promises beautiful views, but the history behind it is gruesome. History has it that prisoners during Tipu Sultan's time were thrown off the hills to their death.
2. Nandi Hills Trekking
Nandi Hills is a popular trekking location with some of the most beautiful trekking trails. Surrounded by the green hills and beautiful viewpoints, a trek to Nandi Hills is a must if you are a lover of the mountains. The trek covers about 1.5 km to the top and is simple enough. The trek up to the Channarayana Hill is considered to be of moderate difficulty.
3. Nandi Hills Cycling
Apart from trekking, Nandi Hills is also quite famous for its cycling trails. Many travel agencies provide group cycling activities along with people embarking on their individual trails. As the difficulty level of Nandi Hills cycling is about moderate, a basic level of fitness is necessary to complete this trip.
4. Nandi Hills Camping
Camping activities are often organized at the foothills as well as the hilltop campsites. Tent stays, bonfires, indoor and outdoor activities are part of various travel agents' camping packages. It also includes nature walks and treks through the hills, which are some of the best parts of the package. Camphalli is one such camping site in Nandi Hills.
5. Tipu Sultan Guesthouse
The Tipu Sultan Guesthouse (named Tashk-e-Jannat) is a small 2 story building where the King and his ministers used to stay during their visits to the Nandi Hills during Summer. Constructed using brick and wood, the building has around 4-6 rooms. The building is in ruins now and it is not safe to venture inside. Visitors often tend to skip the guesthouse since it is not very well maintained. You can also find a small pond named 'Amrita Sarovara' close to the guesthouse.
6. Bhoga Nandeeshwara temple
Dedicated to Lord Shiva, the Bhoga Nandeeshwara temple is one of the oldest temples in Bangalore. It is situated at the foothills of the Nandi Hills and dates back to the early 9th century. Though the building of this temple was initiated by the Bana Queen Ratnavali, further modifications were done by the succeeding dynasties. The temple complex houses the Bhoga Nandeeshwara, Arunachaleshwara, and the Uma Maheshwara temples. You will also come across the Shringi Theertha, which is the temple pond. Built in the Dravidian style of architecture, the temple imparts a sense of spirituality as well as mystery to the onlookers.
---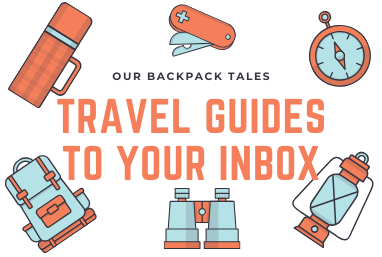 Join other 1000+ readers of OBT!
---
Best time to visit Nandi Hills from Bangalore
Though the Nandi Hills at Bangalore is known to be one of the most visited tourist spots throughout the year, the best time to visit is from September to February. Nandi hills weather is very pleasent during early mornings and evenings and gets warmer towards the afternoon. Beautiful foggy mornings, where the entire journey up to the hills and the peak are covered by a blanket of fog, are a sight to behold. It is better to avoid visiting during the monsoon season since the slopes are slippery and outdoor activities may not be available. During the summer season, you can plan to visit early to witness the sunrise or in the evening as the morning and noon heat can be difficult to handle.
---
What to eat ?
You can find various eateries around the Nandi hills, from small tea shops or dhabas to resorts. Most of them serve traditional Karnataka-style cuisine and chaats. Dosas, idli-vada, bisi bele baat, and upma (khara baat) are the common foods that you can find around here. The Indian Paratha Palace, Sinchana Palace Restaurant, Tribal Cafe, Falcon Greens, and Nandi Upachar are some of the restaurants to look out for when visiting the Nandi Hills at Bangalore.
---
Where to stay at Nandi Hills
You can find some great budget-friendly hotels and homestays around Nandi Hills. KSTDC Hotel Mayura Pine Top Nandi Hills and Eko Stay Villa are some good hotels with reasonable rates.
If you opt for resorts, Nandi Hills has its fair share of them as well. Village Studio Resort and Spa, Nandi hills Discovery Village Resort, Mount Palazzo Resort, Silver Mist Club & Resort, Clarks Exotica Resort, Angsana Oasis Resort, and Ignite – Chairman's Jade Club & Resort are some of the popular options. With swimming pools, outdoor and indoor activities, great restaurants, and gym services, these resorts are the perfect choice for a relaxing vacation.
The Dacha Cabins and Nandi cottages close to the Nandi Hills offer great cottage stays.
Check other stays near Nandi Hills – Click Here
---
Tips to visit Nandi Hills
The Nandi Hills are well known for its beautiful sunrise, so plan your trip from Bangalore accordingly to witness this beautiful phenomenon.
Nandi hills opening time is from 6.00 AM to 6.00 PM.
Nandi hills temperature varies from 23-40 degree Celsius in summers and 10-32 degree Celsius in winters.
You will find armies of monkeys and stray dogs here, and they are harmless unless provoked.
It tends to get dark quite early, so its better to plan your return before sunset.
It is advisable to carry your meals since it could get difficult to find a proper meal at the top.
---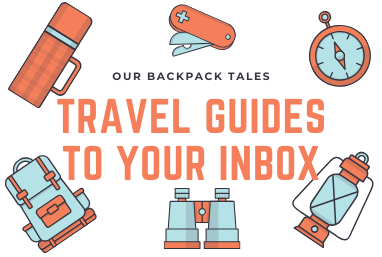 Join other 1000+ readers of OBT!
---
---