The first thing that comes to mind when we think about the United Kingdom is it's stunning architectural beauty. The beautiful castle and palaces give the country an air of mystery and royalty. Who wouldn't want to feel like a royal even if it's for just a day? How wonderful it will be to able to book a suite in a castle! Well, that's sorted because in the UK, you actually can! Be ready to transport yourself back in time and experience life the Royal way with our list of UK hotels that are castles!
Top UK hotels that are castles
Thornbury Castle
The first in our list of UK hotels that are castles is located in the beautiful countryside of Gloucestershire. The Thornbury Castle is the only Tudor style castle hotel in the UK! Built in the 16th century the castle stands in 15 acres of land surrounded by a splendid gardens. The fact that King Henry VIII and his wife Anne Boleyn had spent 10 days in the castle in 1535 gives it a more royal touch.
The Thornbury Castle has 26 beautifully remodeled rooms and suites named after important figures from Tudor history. The restaurant offers lip-smacking British cuisine, traditional and modern alike. It is interesting to note that they cultivate all their fresh produce in the castle premises! Exploring the Privy Garden and Labyrinth are prefect for those who enjoy some quite time with nature. The castle also provides pre-booked croquet and archery sessions for those who would like to try a hand at these fine sports.
The Thornbury Castle is the perfect choice for accommodation if you are planning to visit the Cotswolds, Cheltenham, Bath, Bristol or Wales. The Thornbury and District Museum (4 min), Berkeley Castle (17 min), Clifton Suspension Bridge (34 min), the Britsol Harbourside (41 min) and the Thermae Bath Spa (1 hour) are the closest places for a quick daytrip.
Check rooms prices at Thornbury Castle – Click here
---
Suggested Read – Rovaniemi travel guide
---
Amberley Castle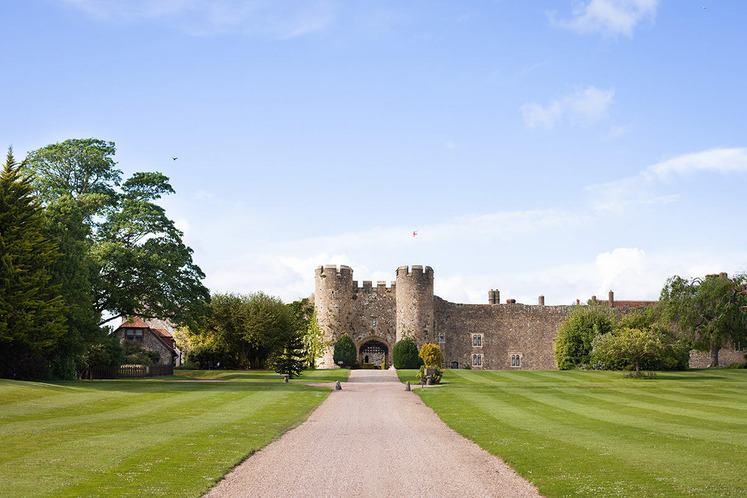 Situated in Amberley Village, West Sussex, the 900 years-old Amberley Castle hotel gives off a remarkable medieval charm. The castle has 19 guest rooms and suites designed by the Brownsword family, each with its own unique names. Furnished tastefully with antiques and fabrics so fine, the Amberley Castle experience is sure to make you feel like a Lord or a Lady!
Stunning gardens of 12-acres surround the castle with the ruins of a Great Hall destroyed in the English civil war. You can find a tennis court, an 18-hole putting course and a croquet lawn in the castle gardens. The restaurant here offers scrumptious meals with different courses at the Queen's Room or The Great Room. They are both immensely beautiful and atmospheric choices for a relaxing meal. You can also request for Afternoon tea, with delicious sandwiches, cakes and scones. This is one of the beautiful hotels that are castles.
You can arrive at the Arundel train station which is just around 6 miles from the hotel and 90 min from central London. Places to visit around the Amberley Castle include Amberley museum (3 min), Parham House & Gardens (8 min), Arundel Castle and Gardens (9 min) and the Knepp Wildland Safaris (20 min).
Check rooms prices at Amberley Castle hotel – Click here
---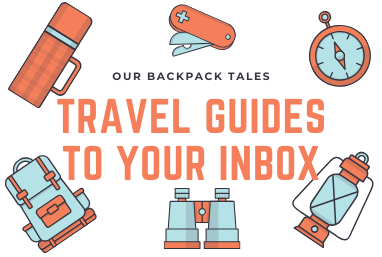 ---
Bovey Castle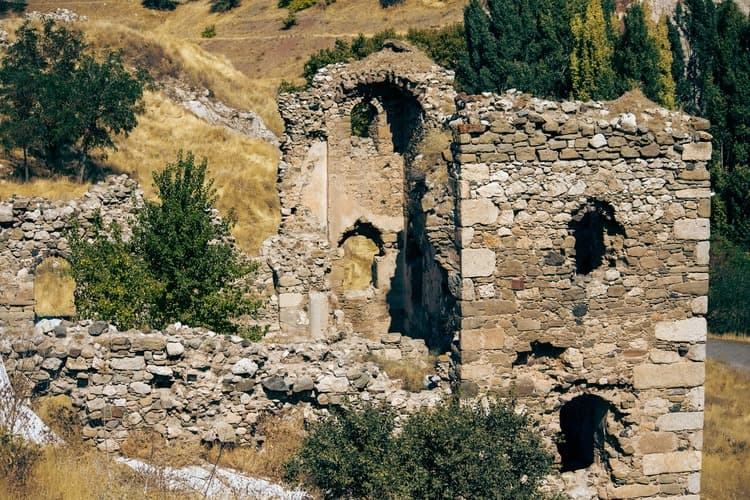 Bovey Castle comes next in our list of hotels that are castles. It is located within the beautiful valley of the Dartmoor National Park. Previously a hotel and golf resort, the castle sits snug in the wilderness. Its the perfect location for a detox from the hustle of city life. The beautiful country house was built in 1906 within 265 acre grounds with beautiful stone fireplaces and mahogany staircases among other opulent features. With a view of the valley, Bovey Castle gives a perfectly luxurious, yet adventurous experience to its visitors.
With 60 alluring rooms and 22 three-storey self-catering lodges in the grounds, the Bovey Castle offers everything you need for a comfortable stay. The castle also has a spa with a sauna and steam room, gym and a swimming pool open to guests. Visitors can also indulge in activities like golf, falconry, archery, fly fishing, Deer park tour and carriage rides. The Tasting Room and Smith's Brasserie are the best places to eat apart from Great Western restaurant, all serving delectable cuisines. This makes it in the list of hotels that are castles.
To reach the Bovey Castle, one can take a train from London Paddington to Exeter St Davids (2 h 10 min) and take a taxi to the castle (around 30 min). Places to visit around the Bovey Castle include Moretonhampstead Motor Museum (6 min), Miniature Pony Centre (4 min), Canonteign Falls (31 min), Finch Foundry (23 min), Clapper Bridge (14 min), Becky Falls (15 min) and Stover Country Park and Nature Reserve (25 min).
Check rooms prices at Bovey Castle – Click here
---
Suggested Read – Best hiking trails in Europe
---
Langley Castle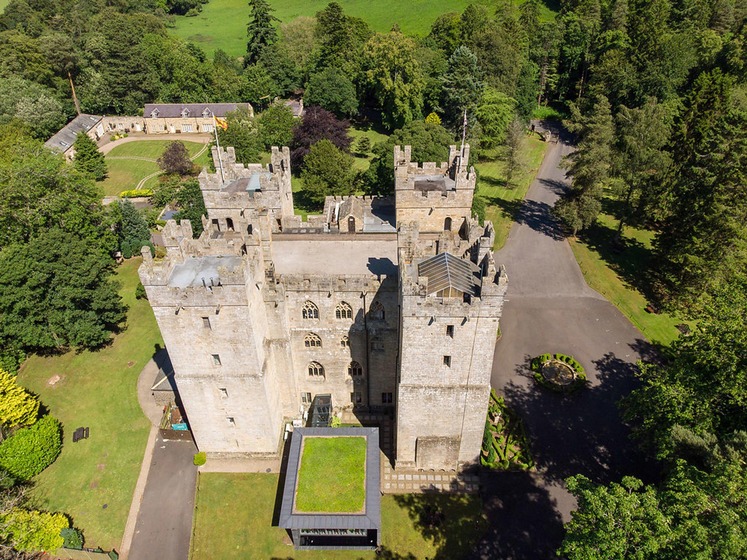 The next in our list of hotels that are castles is is a 14th-century castle from Northumberland. Langley Castle, with 7-foot thick walls and medieval setting is truly an impressive sight to behold. There are 9 rooms within the castle and several lodge rooms within the castle grounds.
Visitors can join the daily historical tours and the take to the walking trails in the grounds. The castle restaurant provides traditional and modern cuisines, along with afternoon tea.
Visitors can take a train to Newcastle from London and then from Newcastle to Haydon Bridge. One can hire local taxis from Haydon Bridge to Langley Castle. Places to visit near Langley Castle include Vindolanda (13 min), Hexham Abbey (13 min), the Garden Station (3 min), Hareshaw Linn Waterfall (37 min), Corbridge Roman Town (Hadrian's Wall, 15 min) and Battlesteads Dark Sky Observatory (24 min). This is one of the beautiful castles that are hotel in UK.
Check rooms at Langley Castle – Click here
---
Suggested Read – Top winter destinations in UK
---
Dalhousie Castle
Located in a wooded parkland just 8 miles from Edinburgh, on the banks of River Esk is the Dalhousie Castle. Built in red sandstone, this 13th-century castle has 29 en-suite rooms. The castle was a private boarding school before it was turned into a hotel in 1972! This is one of the beautiful hotel castles near Edinburgh.
The castle spa offers a variety of amenities like a hydro pool, laconium, rain and fog shower and foot baths. Most amenities are available by appointments only. The visitors can indulge in activities like archery and falconry on the castle grounds. The Dungeon restaurant and the Orangery restaurant are both great places to dine in. The castle also arranges Afternoon teas with a wide variety of sandwiches, scones, tarts and sweet pastries.
Visitors can take a train to Newtongrange railway station from where the Dalhousie Castle is just 4 min away. Some places to visit near Dalhousie Castle are National Mining Museum Scotland (4 min), Rosslyn Chapel (12 min), Pentland Hills (43 min), The John Muir Way (34 min) and Newbattle Abbey (4 min). This is a must visit hotel castles near Edinburgh.
Check room prices at Dalhousie Castle Hotel – Click here
---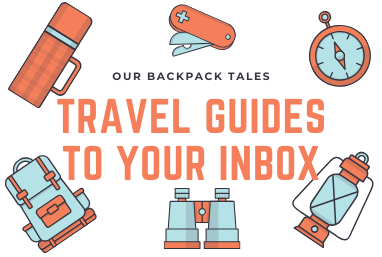 ---
Overall, staying at a castle hotel in the UK is an unforgettable experience that offers a glimpse into the country's rich history and culture. It is a perfect opportunity to transport ourselves into the bygone era and live like royalty! So, if you are hoping to indulge in the magic of history with all the modern amenities, its time to book yourself a room at one of these amazing hotels that are castles!