Rovaniemi is one of the most popular cities in Finland! It's the biggest city in Lapland and the hometown of Santa Claus. Rovaniemi is located on the Arctic Circle. Rovaniemi might be a big city, but it is surrounded by arctic nature. So not only is this a place for someone who loves urban vacations, this is a place for nature lovers! Rovaniemi is the best place to experience the Lappish culture, Christmas magic, Finnish nature, and a wide range of activities.
To get around
The easiest way to get to Rovaniemi is by plane. Many international flights, stop by Helsinki International Airport. From there take the plane to Rovaniemi. When in Rovaniemi there are three ways to get around. Public transport, by taxi or by car. But the best way to get around is by car. Getting a car is an easiest and nicest way to get around, especially during the pandemic as you don't have to worry about it at all when you are riding your car. Especially when the distances between locations can be quite long.
Things to do in Rovaniemi – Winter Activities
Santa Claus Village
Visit Santa Claus Village! Rovaniemi is Santa Claus' hometown and therefore the best place to experience Christmas. It doesn't matter whether you visit Rovaniemi during the Christmas months or during summer. Santa's Village is open all year round. Bust the best time to visit is definitely during Christmas time. There are a bunch of Christmas activities to do there and in Rovaniemi!
You can find many souvenir shops as well as Santa's Main Post Office, program service companies, and cafes and restaurants. And of course, Santa is there too, in his chamber every day of the year. And don't forget that Santa Claus Village is located at the Arctic Circle.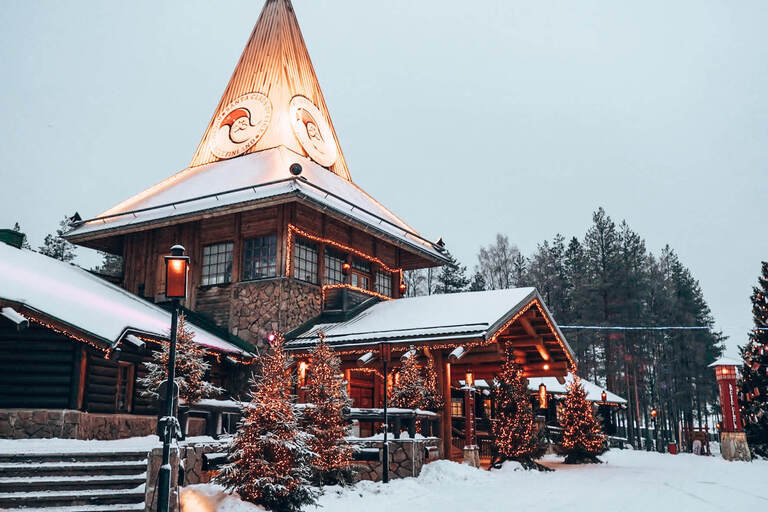 Hiking in Rovaniemi
Want to experience the best views in Rovaniemi? Visit Vaattunkiköngäs. There are multiple hiking trails, from 1km trails to over 10km trails. So there must be the perfect trail for you.
Why is Vaattunkiköngäs the best place for hiking? It's close to town and yet peaceful and quiet. Paths newly renovated. Clean and beautiful place. Car space is convenient. Routes suitably long. It's just perfect for someone traveling alone or with family.
Suggested Read – Best Hiking Trails in Europe
Visit a husky/reindeer farm – Go sledding
There are many husky and reindeer farms near Rovaniemi. Almost every visitor in Rovaniemi and Lapland tries reindeer sleigh rides, so it only makes sense that there are many farms there. The easiest and closest place for dog or reindeer sleigh rides is at the Santa Claus Village. Even if you are not up for a sleigh ride you can just go visit the huskies/reindeer.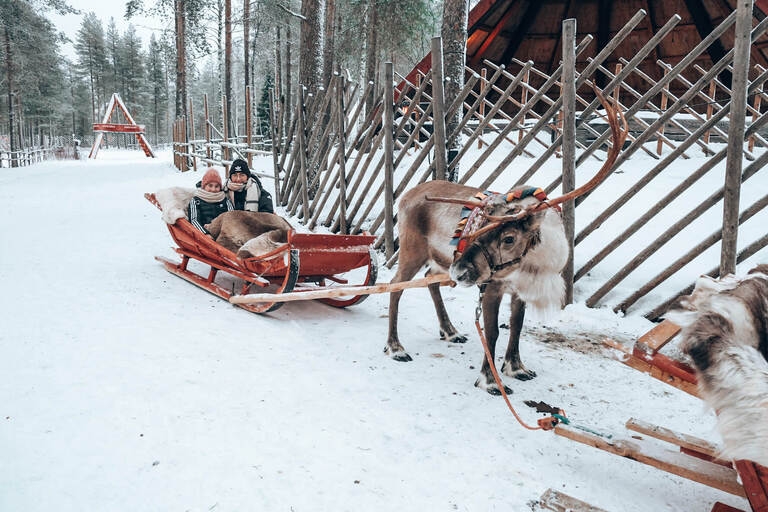 Visit Arctic Snowhotel and Glass Igloos
The snow hotel is a sight to see. There is an ice restaurant, you sleep on a snow/ice bed, an ice bar, a snow sauna, and so much more! It's a must-see if you visit Rovaniemi during wintertime. At the same location, there are glass igloos. If you wish to sleep under stars and possibly even see northern lights, you need to stay here! It's a perfect day trip location!
Ice floating
In exotic destinations, water activities usually are snorkeling or scuba diving. In Rovaniemi, it's ice floating! Have a next-level experience in a lake in Rovaniemi. Take a dip into a frozen lake and let your mind rest while floating in fresh Arctic waters. During the floating experience, you'll wear a floating suit, that keeps your body warm and your clothes dry. It's something you can experience in many places!
Snowmobiling
Are you one for extreme fun? Go snowmobiling. Snowmobiling is a popular hobby in Finland. It's also maybe the most traditional way of transportation on Lapland's wilderness areas. So why not try it out yourself! There is a variety of snowmobile services go from short beginner's rides to long-distance safaris of many hours. There's an option for everyone!
Ice Swimming
Another next-level sport in Finland is ice swimming. When going ice swimming you will not be in a floating suite. You will take a dip in the lake in your swimsuit. And yes, the lake is frozen. There will be a hole in the ice where you can go for a swim or just a quick dip. Swimming in a hole in the ice really does you the world of good. So make sure to try it out!
Things to do in Rovaniemi – Summer Activities
Berry picking
In Finland, you are allowed to go berry picking all you want and Lapland's forests are full of wild berries. Without local help, it might be difficult to spot the best berry places, so it might help to take a berry picking "tour". There is a tour that includes learning the basics of superfoods which you can pick up totally fresh and pure straight from the ground and how to make juice out of your berries. If you love nature and feel like going berry picking, check it out!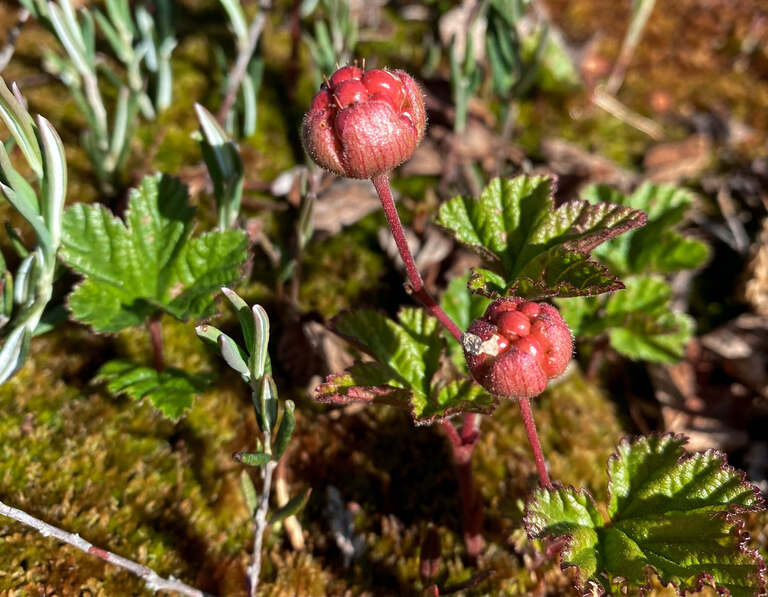 Biking
Mountain biking in Finland is a great way to discover the scenic beauty of Arctic nature. In Rovaniemi, there are many outdoor tracks for biking! All you have to do is rent a bike and get out and start biking around. Or go on a biking tour. That way you get a guide and a bike at the same time!
Midnight Sun tours
In Finland during summer the sun never sets. Well, it does, but only for a couple of hours. Going on a midnight sun tour is a summer-only experience! Even if you are not up for a tour, stay up and outside during midnight. Under the magical midnight sun, the days and nights are the same and you will lose track of time! So hike on top of a hill and just watch the sun.
Hiking & Camping
Hiking is definitely not only a winter sport. There are many roads that can only be hiked during summertime. Nature in Finland is phenomenal, and Lapland has a very special Arctic nature that has rich wildlife. So go out and experience the smell of trees and see the wild reindeer. Rovaniemi has many easy-access hiking areas of all levels. The nearest national park is Pyhä-Luosto National Park. You can even go camping out in the wild!
What to do in Rovaniemi – City Activities
Pilke Science Center (Pilke Tiedekeskus) & Arktikum
The Science Center is an interactive learning center where the whole family can learn about the forests of the north, what about care, and forest-based products. It is also architecturally interesting, it is an example of ecological wooden construction.
On the same square as Pilkke is the Museum and Science Center Arktikum. The museum's permanent exhibitions include the history of Petsamo and Lapland, life in the Arctic, and the variation of the seasons in Lapland. In front of the Arctic, on the banks of the Ounasjoki River, lies the Arctic Garden, one of the most beautiful parks in Rovaniemi.
Villa Vinkkeli
Villa Vinkkeli is a new art multi-purpose building in Ounasmetsä, Rovaniemi. The house has an art gallery and a photography studio by photographer Kaisa Sirén. Villa Vinkkeli also serves as a venue for cultural events, photo nights, workshops, courses, art sales, and programs for tourists based on local culture.
Best places to eat in Rovaniemi
Rovaniemi has some very good restaurants! But a must-do when visiting Finland, especially Lapland is eating sautéed reindeer (fin: Poronkäristys). And there are some very good places to eat sautéed reindeer! For example, if you are going to Arctic SnowHotel & Glass Igloos you must eat at their restaurant! They make the best sautéed reindeer!
There are many restaurants in the heart of Rovaniemi. But one definitely worth the visit is Kauppayhtiö Bar & Grill. Here you will get the best burgers and pizzas Rovaniemi has to offer! A must-visit cafe in Rovaniemi is Cafe & Bar 21. Have lunch here or just come in for waffles! You will not be disappointed!
Other restaurants worth mentioning are Saigon Noodle Bar, Choco Deli, and Gustav Kitchen & Bar.
---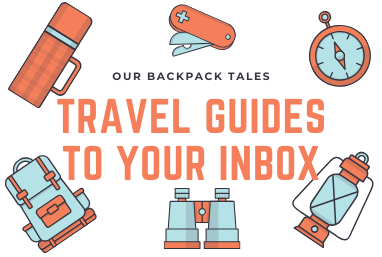 ---
Where to stay in Rovaniemi
Choosing where to stay in Rovaniemi highly depends on if you have access to a car. Yes, you can always go from place A to place B, even without a car, but it's not the same as owning/renting a car.
If you do not have a car, stay in the city and take day trips from there. That way you can easily use public transport. The best hotels in the city are Scandic Rovaniemi City, Sokos Hotel Vaakuna Rovaniemi, and Arctic Light Hotel. If you have access to a car or are ready to pay taxi (using public transport is still a possibility, just not the easiest way) you should definitely check out Lapland Hotels Sky Ounasvaara, Lapland Hotels Ounasvaara Chalets, and Arctic SnowHotel & Glass Igloos. This way you can experience Rovaniemi in all its glory. It just might be on the more pricy side.
Book your hotel stay in Rovaniemi
Rovaniemi is the perfect location for every single traveler. Rovaniemi is the best city in Lapland. It's the ultimate Christmas destination. The great locations for outdoorsy places as well as more urban people! There is no other place like Rovaniemi in Lapland. The nature, the people and the snow (during winter)! Everything is perfect! Add Rovaniemi to your must-visit list!
---