Hiking Trails in Oceania is a part of a big series called "Best Hiking Trails in the World" suggested by Travel Bloggers around the world.
---
Read the best hiking trails from other continents below.
Best Hiking Trails in Oceania (You are Here)
---
Here is the list of Top hiking trails across Oceania from top travel bloggers around the world.
List of Best Hiking Trails in Oceania
1. Carnarvon Gorge in Australia
Written by Chris Fry The Aquarius Traveller
The amazing Carnarvon Gorge is a must-do stop when you're travelling around Outback Queensland. Due to is being isolated, it's not the easiest to get to except with your own vehicle, but there's an option to fly into the closest town of Roma. From here it's still three hours away so without public transport, you will still need to hire a vehicle.
There are many different hiking trails around the area, including one big 19 kilometre return hike to get to the Big Bend. As you're walking through, there are several detours and more places for you to explore as you crossing back and forth over the Gorge.
Some of the main sites to see on the Gorge track will be the Amphitheatre, The Moss garden, Wards Canyon, and Boowinda Bluff. Apart from that, other tracks like Mickey Creek, the Rock Pools, and Warrumbah Bluff are sure to impress. If it's warm enough, you might even want to try out swimming at the Rock Pools.
What will draw you to Carnarvon Gorge is the sheer beauty and untouched nature surrounding you. You can be hypnotised by the sounds of the birds and crickets, and meditate with running streams over the rocks.
The best time to visit Carnarvon Gorge would be during wintertime in Australia, around June to August. Water levels will be low enough to cross the Gorge and cool enough to complete the long hikes.
Finally, accommodation options are limited with either a camping site or onsite cabins. Lucky that these are all available in the National Park and easy to drive back to after a long day hiking.
---
2. Hooker Valley Track, Aoraki/Mount Cook National Park in New Zealand
Written by Sandra Potisek from The Puzzle of Sandra's Life
Hooker Valley Track in Mount Cook National Park is one of the most popular New Zealand hikes, which comes to no surprise. It takes you through the picturesque Hooker Valley with majestic snow-capped mountains all around, along the glacial Hooker River, all the way to Hooker Lake and its floating bits of icebergs – so cool to see! The best part is that this 10 km return walk is mostly flat (you gain only 124 m in elevation) and has a well-maintained, mostly wooden walkway, so it's appropriate for all fitness levels and even children. Plus, the three swing bridges you have to cross add an element of fun too!
Since there are no trees around the track, just grass, and small shrubs, you get to enjoy completely unobstructed views of the surroundings, and the final lookout gets you as close to Aoraki/Mount Cook, New Zealand's tallest mountain, as it gets. Having said that, no trees also mean scorching sun and heat over the summertime. Don't let the ice fool you! Make sure to bring sun-protective clothing and plenty of water. You can fill up your water bottle at the start of the track, at White Horse Hill Campground. There are toilets and parking spaces there too. To reach the campground, you have to drive past Mount Cook Village, which is about 2 km away. There's only one road going there from either Tekapo (96 km away) or Twizel (56 km away), so you really can't miss it.
---
3. Wineglass Bay in Tasmania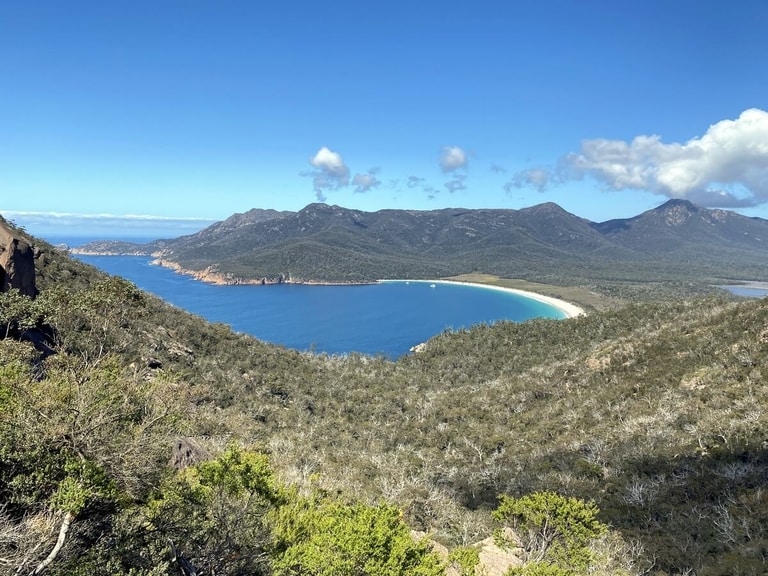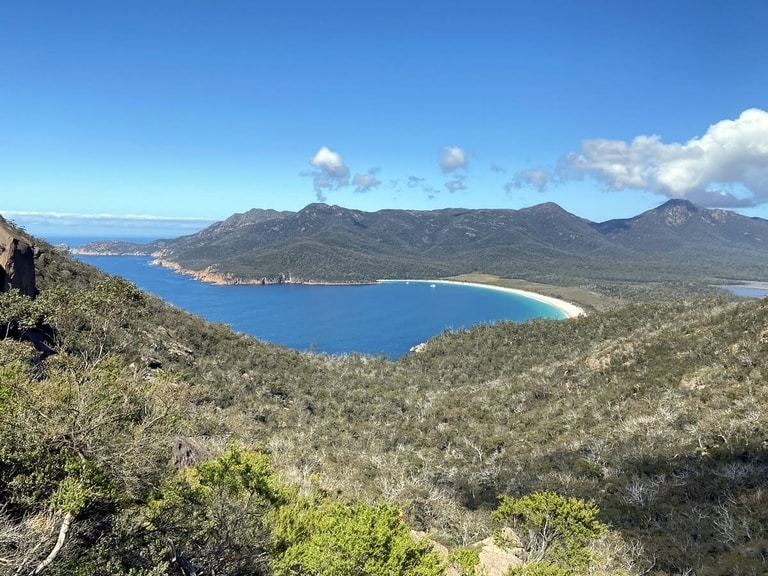 Suggested by Sharon from Dive Into Tasmania
One of the best hiking trails has to be the one to one of the most beautiful beaches in the world – the trail to Wineglass Bay in Tasmania, Australia.
The trail itself is straightforward and only takes about an hour each way. However, the trail is harder than it initially sounds as it's basically straight up to a lookout, like pictured above, and then straight down again with many stairs. The path is well maintained though and even our four year old walked most of it. Along the way, look out for Tasmanian wildlife such as quolls and wallabies.
The best part is the endpoint where you'll find Wineglass Bay. It's gorgeous with white sand, orange coloured rocks and aqua blue sea. You can swim before heading back or it's possible to camp at the far end.
Access to the trail is from a car park and it's easy to drive and park here. A Tasmanian National Parks pass is required. It's possible to walk this at any time of year but check forecasts for rain. Over the summer is its most popular time so it can be nicer to visit outside of this period.
---
4. Tongariro Alpine Crossing in New Zealand
Suggested by Trisha and Modi from Try Wandering More
The Tongariro Alpine Crossing is regarded as one of the best day hikes in not only New Zealand but also the world. It is located in Tongariro National Park that has dual UNESCO world heritage status due to its geological and cultural significance. It is a must-do to witness surreal volcanic alpine landscape. You'll pass active and extinct volcano peaks, walk on crater rims and solidified lava flats, see sizzling steam vents, be mesmerized by the emerald and blue lakes, admire the picturesque Taupo valley and finally cool off in the last stretch- an evergreen forest. This hike is increasingly becoming popular as it is home to Mt. Doom (Mt. Ngauruhoe) from 'The Lord of the Rings' movies.
This hike is a 19.2 km one with a maximum elevation of 1886 metres. It has a moderate-challenging difficulty level and takes about 6-9 hours to complete depending on fitness level. Though the hike can be done all year-round, most people attempt it in the summer months from December to February due to stable weather. Ensure you hike with proper gear- hiking shoes and poles-and wear layers as the temperature varies when you ascend 765 meters and then descend 1,125 meters.
Being a one-way hike from the Mangatepopo car park to Ketetahi Car Park, you'll need to park your car at the latter and take a shuttle up to the starting point. Do not forget to pre-book a shuttle as it sells out fast during the summer months. To beat the crowds, get on the first shuttle up.
With such an incredible landscape, this hike will undoubtedly be one of your most memorable experiences in New Zealand. If you have more time, do the 43.1 km 3-4 days trek through the Tongariro Northern Circuit.
---
5. Coast Track in Royal National Park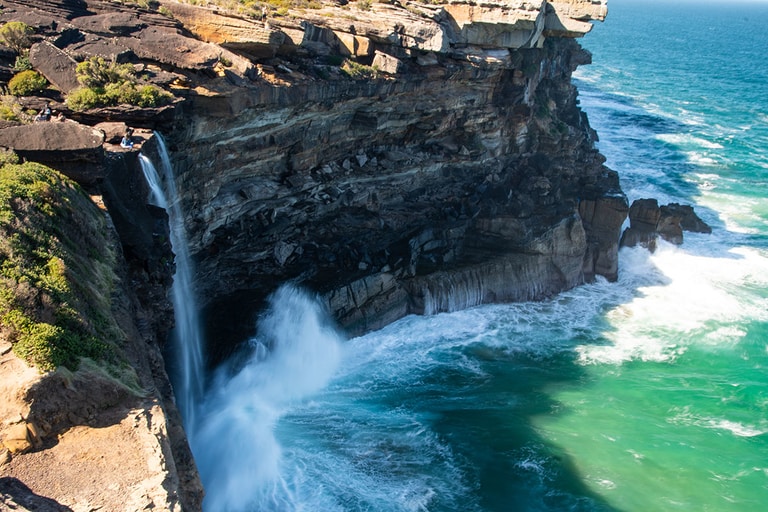 Suggested by Margarita from The Wildlife Diaries
The Coast Track in Royal National Park on the outskirts of Sydney is one of the most scenic overnight coastal hikes in Australia. Royal National Park is famous for its spectacular coastline and the Coast Track takes in 26 kilometres of it. Starting at the picturesque seaside village of Bundeena and finishing at the top of the Illawarra escarpment at Otford, this epic hike takes you along the cliff tops and sandy beaches, through palm jungle and coastal heath, across small creeks and past Sydney's only waterfall that flows directly into the ocean – the 82-meter-high Curracurrong Falls.
On the first day walk follows the coastline gently climbing between the clifftops and the beaches taking in the famous Wedding Cake Rock – a white cliff that has been carved by elements into an almost perfect cube shape. There are plenty of opportunities for a refreshing swim along the way at Little Marley, Wattamolla and Garrie beaches. You spend the night camping on the beach, falling asleep to the sound of the surf at North Era Campground.
The second day's walk is shorter but a little more challenging. Starting with the mostly flat trail to Burning Palms beach it then starts to slowly climb to the top of the escarpment via the Palm Jungle trail. Unlike the flat and wide-open trails of the first day, Palm Jungle track meanders through thick rainforest across creeks and over boulders. Although, recently much of the trail has been converted to boardwalk and sections of wooden steps which makes it much easier to walk as you don't have to worry about where you are putting your feet.
The last stretch of Coast Track is largely flat as it travels through eucalypt forest before arriving at Otford Lookout, minutes away from Otford train station.
---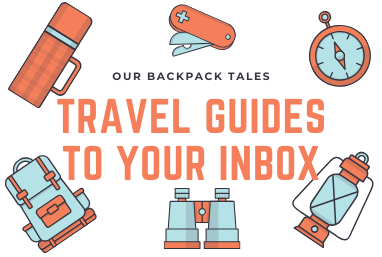 ---
6. Kings Canyon Rim Walk in Australia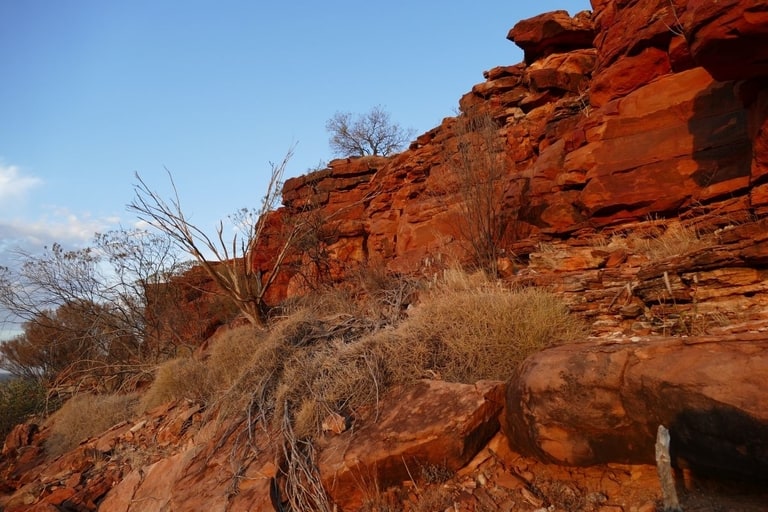 Suggested by Natalie & Steve from Curious Campers
Kings Canyon is in the heart of Central Australia. It is 3.5 hours from both Uluru and Alice Springs. There is a shorter route from Alice Springs, the Mereenie Loop, but you will need a permit and a 4WD to go that way and the track can be rough.
The best way to take in the beauty of the canyon is the Rim Walk. This 6-7km half day hike takes you up the side of Kings Canyon to the top then down the other side. The length of the hike depends on whether you take a couple of short detours to lookouts along the way.
The toughest part of the walk is a 500 step ascent to the top. From there the track is generally flat. There is the occasional short rock scramble and some stairs to one of the lookouts but otherwise you can turn your attention to the incredible views.
Plateaus of striped rock domes, sheer 150m high cliff faces, fern lined rock pools and views into the valley from Cotterill's Lookout are just some of the highlights of this walk. It is an ancient landscape with jaw-dropping beauty around every corner of the well-marked track.
If the temperature is forecast to be 36 degrees Celsius or more, access to the walk closes at 9.00am. Either way, you will want to start the walk early as one of the best experiences is seeing the sun rise over the canyon and light up the orange rock.
Make sure you take water, a hat, sun block, closed shoes and, in summer, a flynet. The only accommodation options are two resorts near Kings Canyon that offer everything from camping to luxury villas. Book early if you are planning to visit in peak season between June and August.
---
7. Routebourn Track in New Zealand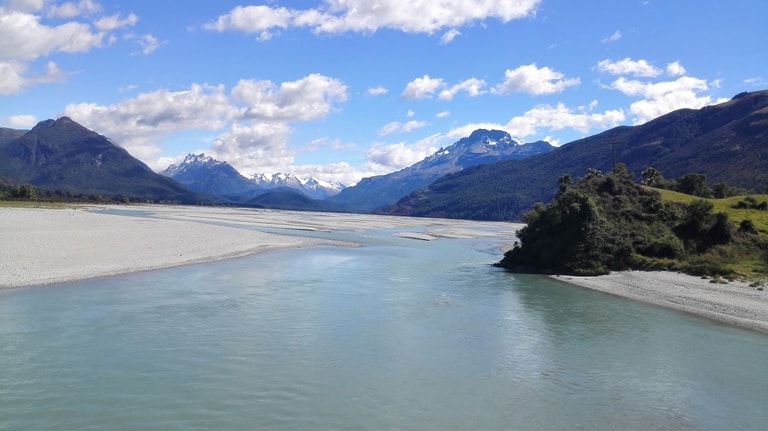 Suggested by Maureen Spencer from "So Many Places! So Little Time!"
The drive from Queenstown in New Zealand to the start of the Routeburn Track in the Southern Alps, whether you decide to start the hike near Glenorchy or near Te Anau is a stunning trip in its own right! The Routeburn Track is one of the 10 Best Walks of New Zealand. and is well maintained by the Department of Conservation (DOC).
It is a 33 km long hike and takes 2 to 4 days crossing through both Mount Aspiring and Fiordland National Parks in the Southern Alps. It is an intermediate hike with reasonably easy well-marked path sections and swing bridges but also has narrower sections that can be muddy and has loose and slippery rocks, so walking poles are recommended.
The hike takes you through very stunning scenery with viewpoints overlooking panoramic views of snow-capped mountains and alpine valleys, especially from the side tracks at Key Summit and Conical Hill. You will see glaciers, magnificent forests, beautiful lakes, and some interesting New Zealand native birds.
There are three huts and two campsites managed by DOC (Department of Conservation). These need to be booked in advance during the Great Walks season and the demand is very high so you need to ensure you know when the bookings open. There is also a more luxurious option available with lodge accommodation and your luggage transported for you. You will also need to arrange transport back to where ever you are staying.
---
8. Heysen Trail in South Australia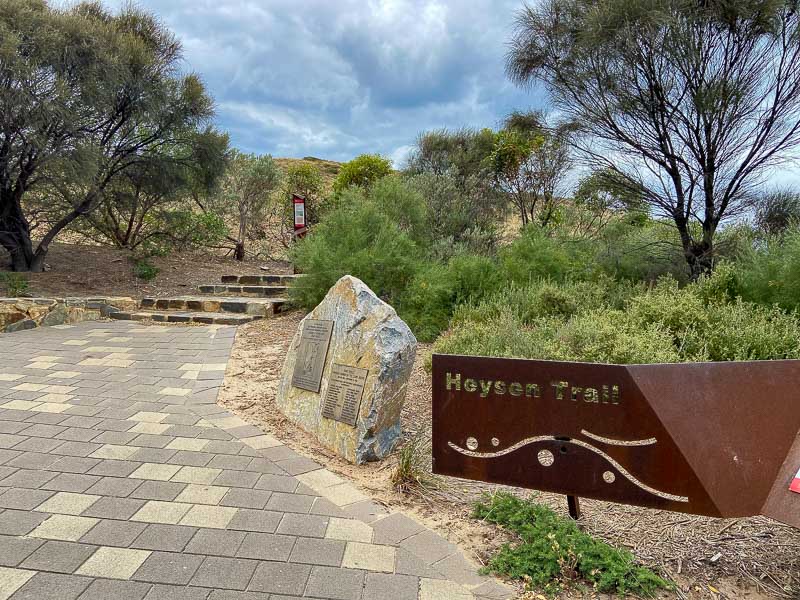 Suggested by Josie from Exploring South Australia
The Heysen Trail is the premier hiking trail in South Australia. At 1200km long, it winds its way through many different types of countryside. The trail is named after Sir Hans Heysen, a renowned artist who often painted the bushland that the trail passes through.
The trail begins at Cape Jervis at the tip of the Fleurieu Peninsula and meanders its way up to Parachilna Gorge in the Flinders Ranges. The terrain mostly includes rolling hills and flat, occasionally there will be a steep but relatively short climb, but since the tallest hill in South Australia is only 1400m, the climbs are not too bad.
Much of the northern part of the route is remote without towns or facilities, so it takes some planning to walk. There are all sorts of accomodation options along the trail though, from huts to camping grounds, caravan parks and even occasionally some in-town accommodation too.
Most people walk the Heysen Trail in sections with a group over many years. It is split up into 60 sections that can be hiked comfortably in a single day. But there is the option to walk it end to end too. There are organisations that facilitate groups to walk the Heysen Trail, and help to organise accommodation and transport, especially to some of the more remote sections.
The Heysen Trail needs to be walked between April and November, as large sections of it are closed during the fire danger season of summer. It would also be dangerously hot during much of this time too.
---
9. Abel Tasman Coastal Track in New Zealand
Suggested by Roxanne from Far Away Worlds
The Abel Tasman Coastal Track is a beautiful walk in the Abel Tasman National Park on the tip of New Zealand's South Island. One of New Zealand's Great Walks, it takes 3-5 days to walk the full track, but you'll be rewarded with stunning views of the ocean and the bush. Cars aren't allowed in Abel Tasman National Park, and most people access the track by boat, catching a water taxi from Kaiteriteri Beach (about an hour from Nelson). The track winds through the bush, past swing bridges, blue pools and tiny coves with white, sandy beaches. There are also numerous places to stay overnight, with well-equipped campsites, huts and luxurious lodges available in the park, although all need to be booked in advance.
The Abel Tasman National Park is also popular with people doing day trips, especially in the summer months, and it's possible to do a section of the coastal track if you're short of time. There's also plenty to keep you occupied before or after your hike. Kayaking is also a popular activity, with crystal-clear water, and the option to visit a seal colony. The whole area is also a marine reserve, so there's some excellent snorkelling off the coast. Mostly, though, the beauty of this hike is in the peaceful forest, the stunning views and swimming in the tiny, hidden bays.
---
10. Great Ocean Road Walk in Australia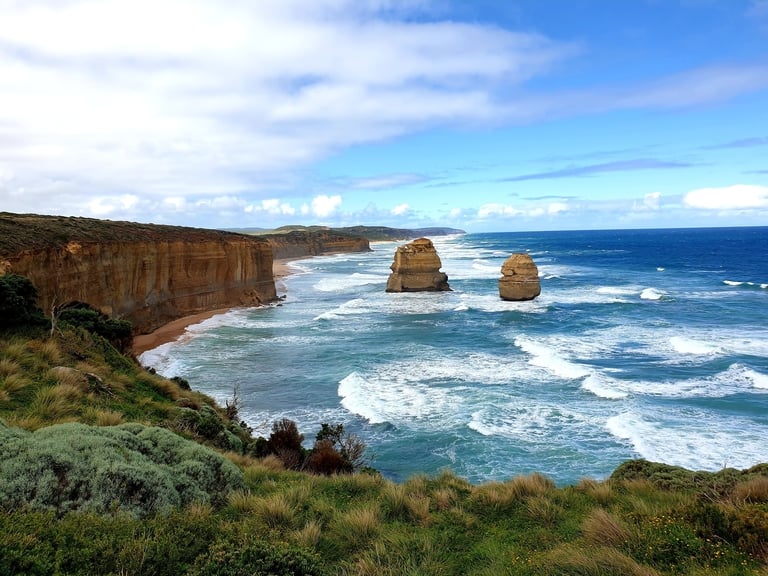 Suggested by Erin from Australian Mountains To Sea
Nevermind a self drive Great Ocean Road trip, instead enjoy it on foot! Perhaps you will also be fortunate enough to try it by car or air as well, but by foot you will certainly enjoy a side of this great location that not as many will have seen.
There are walking tracks from Torquay right through to Portland along the south west coast, however, it is difficult to get past the incredible beauty of the stretch between Aireys Inlet and Torquay.
The Aireys Inlet Lighthouse is a great place to start your walk. From there head towards Anglesea for an overnight stay. Enjoy some time hiking on the made trail as well as the magnificent sandy beach. There are loads of great accommodation and eateries in Anglesea, to make your journey as easy and convenient as possible.
From Anglesea you'll marvel at the stunning cliff lines along the shore. For the most amazing experience, leave Anglesea at high tide so that you get to Point Addis along the sand – this is one of those pinch yourself experiences like no other. The trip to Airey's to Torquay is roughly 27km and it is recommended you do it overnight to get the most out of the journey.
---
11. Mt Rosea Loop, The Grampians in Australia
Suggested by Erin from Go Camping Plus
Located just 3 hours west of Melbourne, the Grampians National Park is one of the most popular holiday destinations in Victoria, Australia. People flock to the Grampians during all seasons of the year, with walks and attractions on offer to suit all year round.
One of the most popular hikes in the Grampians is the Mt Rosea Loop. The Loop begins at the main Mt Rosea car park and takes you along the road for a short while, then heads into the magnificent Australian bushlands and up the range.
While walking on tracks is ideal, this track also includes some rock scrambling, boulders, steep inclines and declines. A good level of fitness is required for the walk to be enjoyed at its greatest. The round trip is roughly 12km and the duration is really dependent on your fitness level; and, how long you want to spend at the top taking in the awesome views.
You are best to go prepared with your best hiking boots and appropriate clothing – including a sunhat and something with long sleeves to put on at the top, regardless of the weather. Be sure you take plenty of water and snacks for your journey; and, of course your camera to capture the magnificence of your adventure.
---
12. Grand Canyon Trail in Sydney
Suggested by Holly from Globeblogging
Any local or visitor to the Blue Mountains region west of Sydney will give you one hike as the best in the mountains; The Grand Canyon.
Located in the upper mountains town of Blackheath, the Grand Canyon track kicks off from Evans Lookout, worth a visit in its own right for views of the Grose Valley. The walk itself is approximately 6 kilometres, with an additional 1.5 kilometres to walk between the entry points and the carpark. The lookout is 5 kilometres from the local train station so an Uber or Taxi might be best for public transport users.
Rated as a grade 3 hike this isn't super challenging, the track is well maintained and easy to follow. It does however descend several hundred metres down into the canyon so whichever end you start at will mean a climb out at the other end which can be quite the workout.
The track undulates up and down through the canyon following the path of Greaves Creek, through lush rainforest at the base of sandstone cliffs. Every corner reveals another picturesque scene as visitors pass rock pools, waterfalls, walk through a cave and see The Rotunda, a large rock overhang which was once an Aboriginal shelter. If you're lucky you might get to hear the incredible song of a Lyrebird, a curious Australian native that mimics a remarkable range of other birds and sounds it hears.
The walk will take between 3 and 4 hours and hikers will have not have phone service so it is advisable to have a PLB for safety. It is a popular walk with locals and tourists alike, but weekdays and early mornings can be less trafficked. Don't forget the camera – you'll need it!
---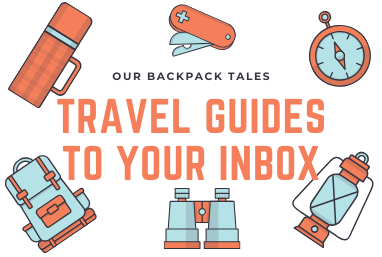 ---
Pin It!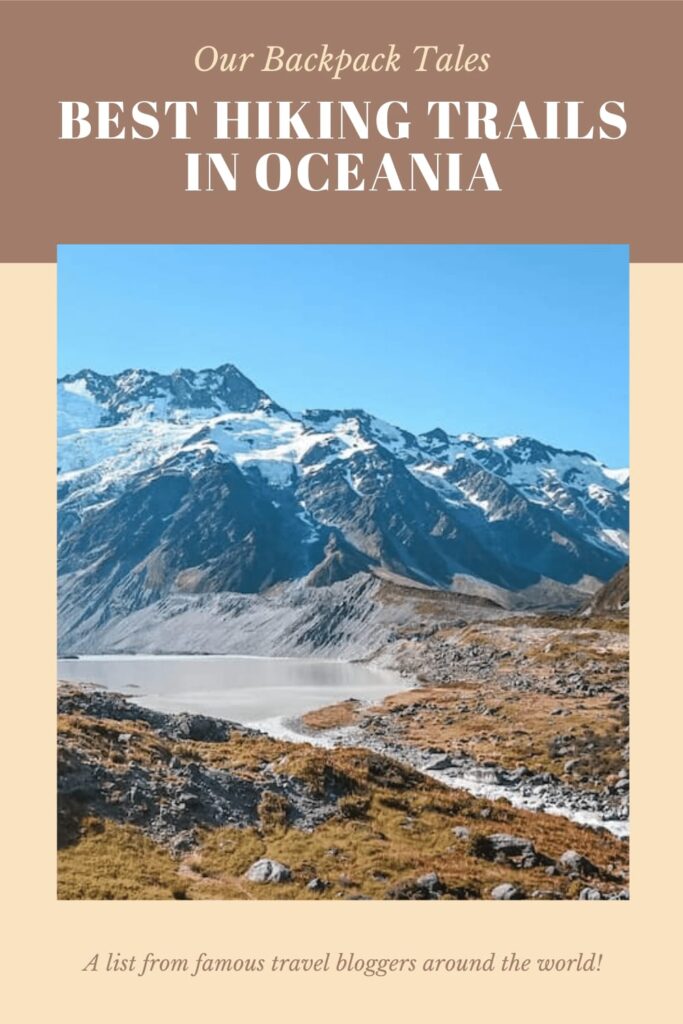 ---
Latest Posts
---