Nestled in the lap of Dhauladhar Mountain Range, McLEODGANJ is often known as LITTLE LHASA for its Tibetan population. It is the head quarter of the Government of Tibet in exile, second home to his Holiness DALAI LAMA and Tibetan refugees. This is our experience from our trip to Mcleodganj from Delhi.
McLeodganj is located in the Kangra district of Himachal Pradesh and is situated at 2000 feet above sea level. To the south of McLeodganj you have the stunning view of Kangra valley . The snow capped mountains in the north call the thrill seeker in you to come and witness the most gorgeous and spell binding sunrise from the top of snow clad mountain. Cradled between the snowy mountains and Kangra valley, McLeodganj will guarantee you postcard worthy backdrops. The famous Parvati valley is just around 178kms from McLeodganj.
How to Reach McLeodganj From Delhi
Mcleodganj From Delhi
ROADWAYS: Located 485km from Delhi, there are plenty of HPRTC and private buses to Mcleodganj from Delhi. It takes about 10-12 hrs to reach McLeodganj by road. Also there is bus service or cab service to McLeodganj from all major town and cities. You can also check the bus service schedule online.
RAILWAYS: Nearest broad gauge railway station from Mcleodganj is Pathankot, which is 85km away. You can catch any train towards Jammu to reach McLeodganj from Delhi.
AIRWAYS: Nearest Airport is Gaggal Airport, located 12km from McLeodganj.
We chose to fly to Dharamshala from Delhi to reach Mcleodganj. It cost us 14000 INR / person for to and fro flight from Delhi to Dharamshala. The flying time is only an hour to Dharamshala by flight.
Where To Stay
There is no dearth of places to stay in McLeodganj or Dharamshala. McLeodganj boasts and caters to each and every one of your necessity and desire. From luxurious hotels to budget hostels like Zostel for Solo traveler, this quaint land has it all covered. You could check out the prices at Bookings.com.
We had booked our 4 days / 3 night stay at ITC Fortune Park Moksha hotel in McLeodganj.
Best Time To Visit McLeodganj
May to August in summers- The time when the plains experience extreme heat but the hills are cool. The lush greenery and vegetation will cool down all the heat and bestow you with cool breeze. The McLeodganj temperature might range between 15 -25°C during summers.
November to March in winters- It is the time when all the Himalayan villages experience snow fall. It is also the time when you will encounter lots of gloomy, snow and rainy days and night. In 3 days of our stay, it rained everyday; thus putting a full stop to all our trekking plans.
Do carry enough woolens if you decide to come here during winters. Carrying an umbrella is advisable to protect yourself from untimely showers. The white blanket of snow beckoning you to come and play with it. The McLeodganj temperature ranges between 5 -15°C during winters.
We had stayed in McLeodganj from 31ST Jan 2019 to 2nd Feb 2019.
How To Navigate Around
Most of the tourist attractions in McLeodganj are located at walking distance. You can either choose the cab services provided by your hotel to travel to distant places or come to the market area to hail a taxi at lesser price. But be sure to verify the time of operations of the places you want to visit. Better be prepared since local drivers may not be fully aware of the timings to visit certain tourist places.
DAY-1
We boarded our flight at 7 am from Indira Gandhi International Airport in Delhi and were to reach Gaggal Airport in Dharamshala around 8 am on 30th January 2019. After the flight took off and started heading towards its destination, the view below started transforming from the concrete jungle to deep valleys and deodar forests. The snow capped mountains filled our hearts with such awe that we could not move our eyes away from their mightiness. Do not miss this view.
As the flight started to descend after 45 mins, the sight of the Dhauladhar Mountain Range was spell binding. The first thing that comes to my mind even now as I think of this journey is the view from the aeroplane window.
The Gaggal airport deserves a special mention for its location. Surrounded by the snow clad mountains and pristine views, it fills one with awe at the wonders of Mother Nature. We took our time admiring the views of the mountains from the tarmac itself. We hailed a cab to McLeodganj from the airport for 1000 INR. The excitement of being in this beautiful land pumped me with so much adrenaline that I could hardly contain myself.
On the way to McLeodganj, we made a small pit stop at a Tea garden surrounded by Dhauladhar Mountains. We spent some time here breathing in the snow chilled air and basking in its freshness.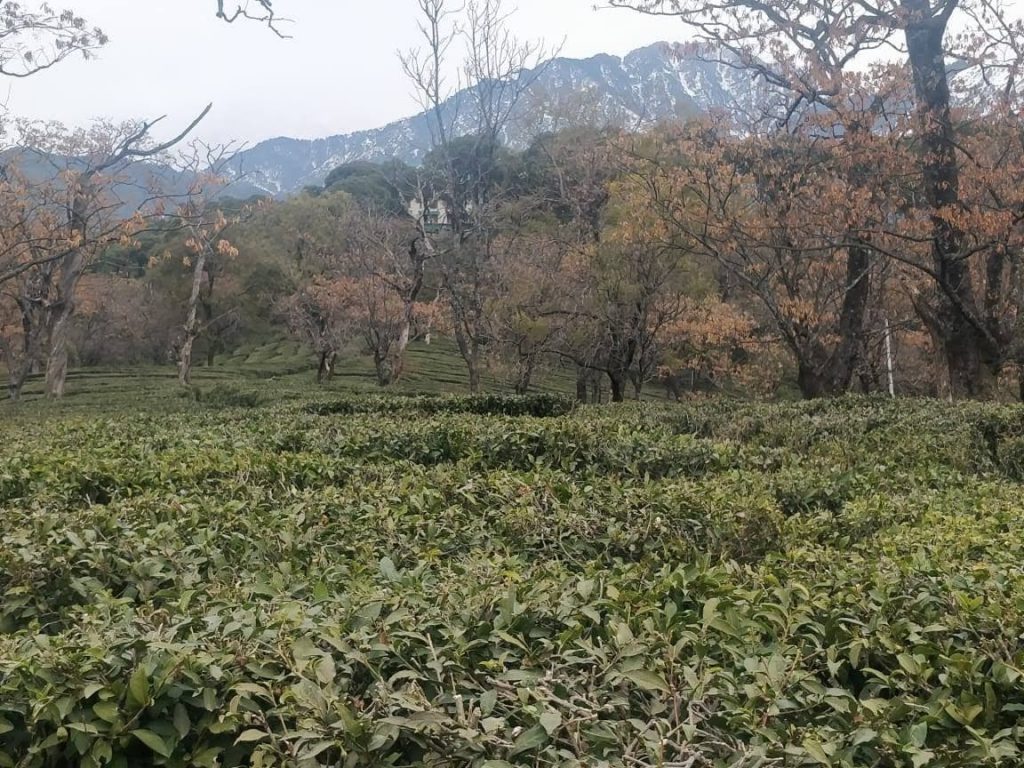 After some English breakfast at 'CAFÉ BUDAN' we took a cab from the market place. We explored the nearby attractions before heading towards the hotel.
McLeodganj has no shortage of things to do. From museums & monasteries to lots of trekking points, most famous being McLeodganj to TRIUND, this hamlet has it all.
DAL LAKE
The name is suppose to be synonymous to the one in KASHMIR. But let me tell you, it does not resemble even an inch to the DAL LAKE in Kashmir. This lake is just a patch of land surrounded by the deodar trees. It was muddy and almost had dried up when we visited it. We were so disappointed by what we saw that we did not even bother taking a picture. We headed towards our next destination NADDI.
NADDI VILLAGE
The name of this village comes from the NADDI HILLS that surround it. Naddi is situated 3 km uphill to McLeodganj, in the upper village of Kangra. To me, NADDI will also be special as it was here that for the first time I touched and felt the magic of snow. I had no idea about what to expect when I would first encounter the snow. But the moment my fingers made contact with it, it sent chills down my spine! I could hardly contain my excitement of indulging in a snow ball fight with my husband. The white blanket all around us transported me to the world of Narnia.
One of our main reasons of choosing McLeodganj was to experience the pure unadulterated beauty of snowfall. It usually snows very lightly in the night and by morning the snow would melt away leaving no traces behind. (Lucky us– insert lot of dramatic sighs in here!)
NADDI is also the starting point for a 9km trek to the most famous and every novice trekker's first love- TRIUND. We spent close to an hour exploring the hilly area. We played in the snow, imbibing in what this tiny village had to offer.
After a great time at Naddi, we finally decided to retreat to our hotel, ITC FORTUNE PARK MOKSHA. It is situated at the edge of SATOBARI HILLS / STRAWBERRY HILLS, overlooking the stunning Kangra Valley. With the Naddi hill at its background, we had the best slice of McLeodganj to ourselves. The views from our room were so gorgeous that we spent all our evenings overlooking the valley. It would get mysterious and misty as the night set in. The hotel is situated 2-3 kms away from the main McLeodganj market area hence serenity and peace is guaranteed.
It was late in the afternoon when we reached our hotel. We dropped our baggage in our room and headed towards the in house restaurant to satiate our rumbling stomachs. The restaurant houses both indoor and outdoor seating arrangements. The views from the restaurant are out of the world.
The tranquility one feels gazing at the beautiful valleys cannot be put down in the form words. It can only be experienced. After an amazing lunch, we decided to just relax for the day and enjoy each other's company. We sipped on hot tea and coffee while overlooking at the majestic valley below.
---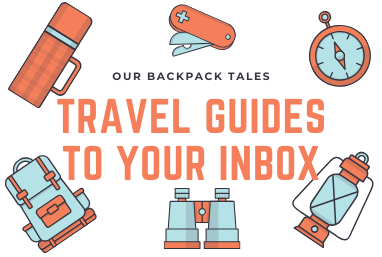 Join other 1000+ readers of OBT!
---
DAY-2
CHURCH OF ST JOHNS IN THE WILDERNESS
After a delightful breakfast, we kicked started day-2 by exploring an old church-CHURCH OF ST JOHNS IN THE WILDERNESS. Situated between Forysth ganj and Satobari hills, this neo-gothic church was built in 1852 to provide a place of worship for the British soldiers posted here. Apart from a church, the property also houses a graveyard and a memorial. The church is surrounded by mighty deodar forests and the paved path leading up-to the church is well maintained. The church is mainly known for its Belgian-stained glass windows.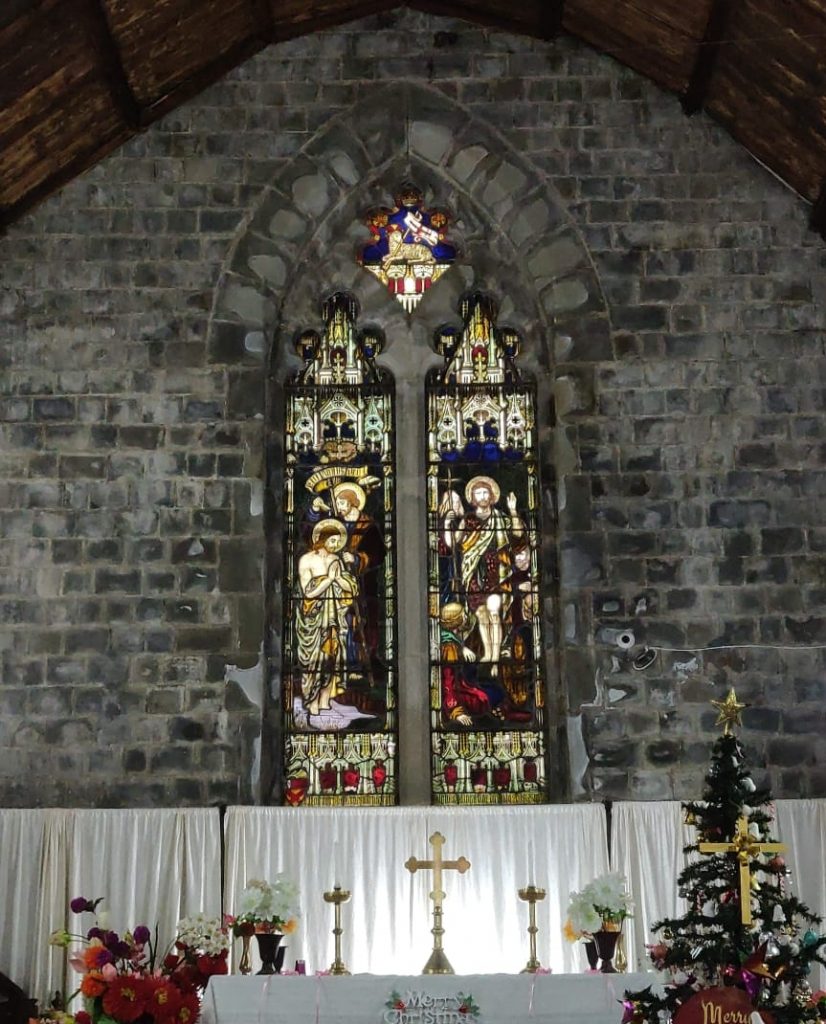 BHAGSU NAAG TEMPLE
After spending some time exploring the church, we headed out towards the next destination BHAGSU NAAG TEMPLE. The temple is dedicated to Lord Shiva and is surrounded by lush greenery. The beautiful water pools around it are fed by the Bhagsu Naag falls. The path to the temple is dotted with lot of souvenir shops and is thickly crowded.
A trip to Bhagsu Naag Temple is incomplete without visiting the BHAGSU NAAG FALLS. Hence after paying our reverence at the temple, we headed towards the falls. It is a km long trek to the base of the fall from the temple. Cafes dot the path that let you take a pit stop to admire your surroundings lined with stunning cliffs and trees. Stairs cut into the rocky slope help you navigate around and let you experience raw beauty of the nature.
Half way through our trek, it started raining. The ice cold water droplets felt like pine needles piercing our skin. The surrounding air became extremely cold and thus made our hiking a little more difficult than it already was. After a point, it became extremely difficult to scale the distance and we decided to stop at 'ROCK CAFÉ'. We ordered a bowl of steaming hot maggi. It was that day I realized why backpackers prefer to eat maggi while on a trek.
The steaming hot bowl thawed our semi-numb fingers and provided us relief from the cold. It was our savior and also the bestest (I know the word does not exist in English dictionary) maggi I had in my life so far. After partially drying ourselves, we continued our trek to the falls. Once we reached there, the gushing sound of the fall was so soothing, but the water was ice cold. We had initially thought to take a dip at the pool, but decided against it after gauging the temperature of the water.
Scaling to the base of the falls was much easier task then climbing down the hill. The rain had made the stairs slippery and the path muddy. It took us longer to reach the starting point of the trek than it took us to reach the base of the falls. We rushed to our car trying in vain to protect ourselves from the rain.
THE DALAI LAMA TEMPLE
After warming ourselves for a while, we moved on to the place that has given McLeodganj its unique identity, THE DALAI LAMA TEMPLE. The Dalai Lama preaches his disciples here during his quarterly or half yearly visits. The temple is located very close to the residence of Dalai Lama. It is one of the most sacred and religious spot in whole of Dharamshala and McLeodganj.
The main temple is located on 1st floor in the temple complex overlooking the mighty Dhauladhar and Kangra valley. The main attraction here is the gigantic idol of Buddha sitting on an elevated platform. The temple also houses a museum that has life size photos of Dalai Lama and Buddha.
As this was the last place on our itinerary for the day, we decided to explore the local Tibetan market around the temple. The Tibetan artisans will woo you with their expertise. You could buy souvenirs from here and take a piece of Lhasa with you back home.
After window shopping for half an hour, we headed back to our hotel. We relaxed in a heated pool to wash away all the tiredness from the day.
In the evening, something very magical happened. We were on our way to have dinner when something soft and cottony came flying from the window in the lobby. I did not know what it was until I went real close to the window. I realized it was snowing in McLeodganj!
We immediately ran upstairs to the restaurant to witness the snowfall. I was jumping with excitement to experience the snow fall. In Naddi we had seen the blanket of snow but In McLeodganj we witnessed snowfall. This moment was the most magical moment of my life. I was on cloud nine and also was awestruck with what I was witnessing. I had the best sleep in so far with a smile plaster on my face.
---
Loving this article about traveling to McLeodganj from Delhi?? Subscribe to Our Backpack Tales for more travel stories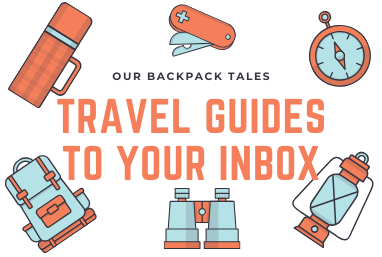 Join other 1000+ readers of OBT!
---
DAY-3
Since this was our last day in McLeodganj, we indulged in some luxury and treated ourselves to a spa session at the hotel.
After lunch we left to explore Dharamshala. Perched on high slope in the upper part of Kangra Valley, the HPCA stadium is one of the most sought after tourist attraction for its gorgeous backdrop of the Dhauladhar range. But our bad luck that we could not go inside as it was their closing time. Hence we quickly went inside, marvelled at the beautiful backdrop, and with a heavy heart left from there.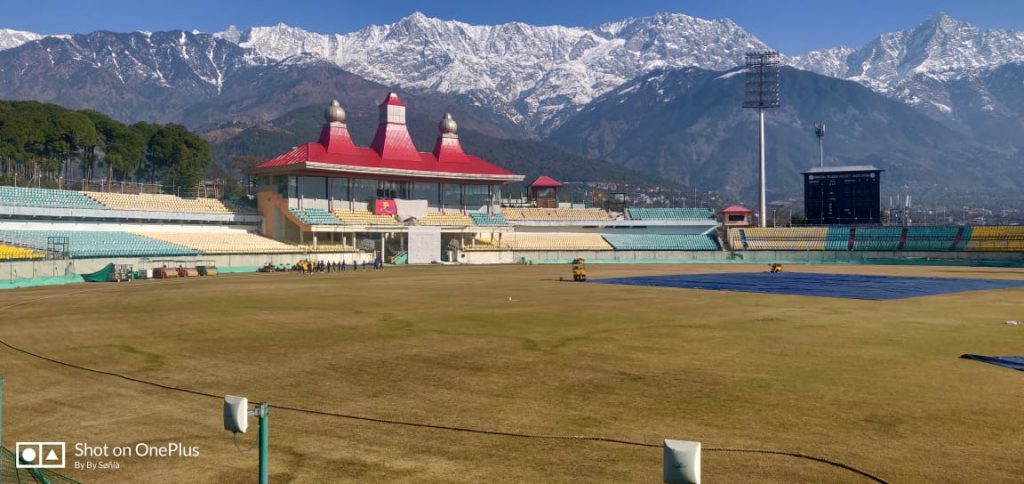 Pro tip: The HPCA stadium closes between 5-6pm.
NORBULINGKA INSTITUTE
Disheartened, we moved on to the next location- NORBULINGKA INSTITUTE. The original Norbulingka in Tibet was the summer place of his holiness Dalai Lama. This institute is dedicated towards preserving the Tibetan and Buddhist art, culture and heritage. It also acts a cradle for reviving the Tibetan art forms so that it can be passed on to artisans from one generation to another.
The best part of Tibetan architecture is their use of vibrant colors and pagoda like structures symbolizing their religious association. The institute is divided into different sections, each dealing in different art form. Since it was almost time for the institute to close, we could not explore the place completely. It had started to drizzle lightly and the rain only added to the charisma of this place. When in Dharmashala, do not miss coming here to experience the expertise of the craftsman trying to sustain centuries old art forms.
Since the drizzle transformed itself to a full blown down pour, we cancelled our plans of visiting the Kangra rock cut temple. We headed back to our hotel in McLeodganj and spent the remaining time in the company of Kangra valley from the balcony of our room. Since we had an early morning flight to catch back to Delhi from McLeodganj, we called it an early night. Neither of us wanted to leave this quaint town, but sadly vacations do not last forever. They come to an end way too early.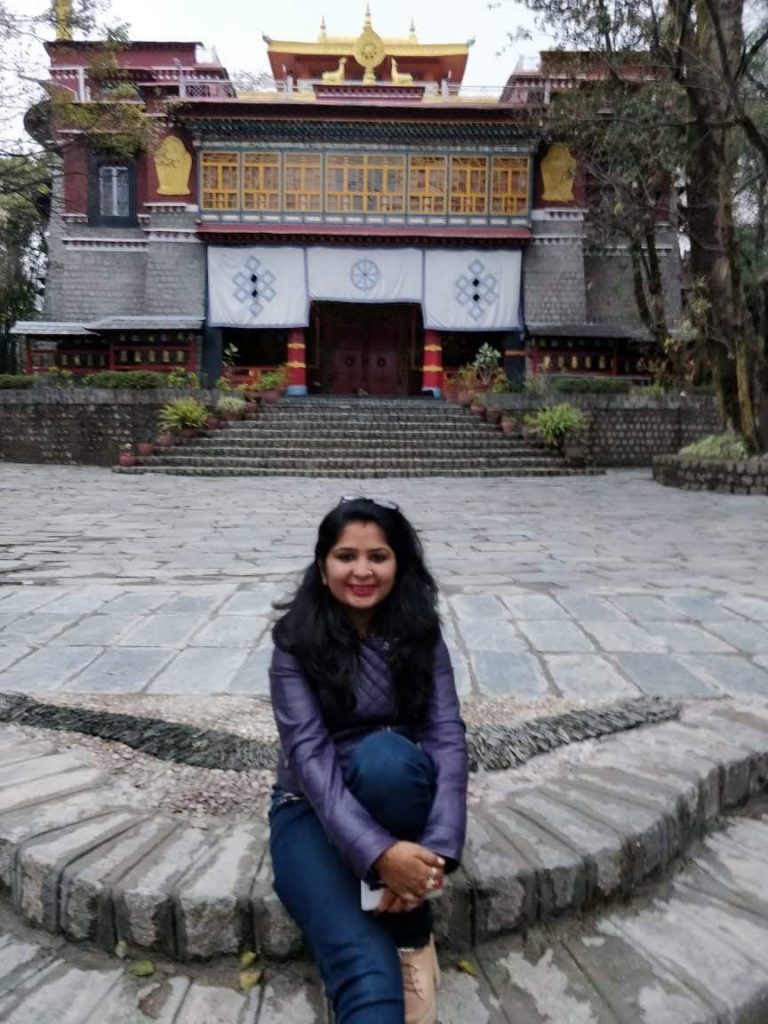 Other Things To Do And Places To Visit Around McLeodganj
Commercialization of McLeodganj might put you off a little if you expect it to be untouched by the period of Renaissance. You can plan a day trip to DHARAMKOT– uphill of Mcleodganj to experience the tranquility you are seeking for. Not that McLeodganj is not pristine, but does bustle with lot of tourists.
Try paragliding at BIR-BILLING.
Visit ROCKCUT FORT & TEMPLE in Kangra.
Take a trek to TRIUND. Earlier one could spend the night at TRIUND. But now government has banned night stay at TRIUND to restore its serenity.
Have breakfast at ILLITERATI CAFÉ with amazing views of Kangra Valley.
If you happen to visit McLeodganj during the time when Dalai Lama is in town, do attend his preaching session for some spiritual enlightenment. Though you might need a translator to understand his preaching's as he speaks in his native tongue.
DO'S
Do carry an umbrella with you all the time especially during winter season. Sudden showers of rain are very common phenomenon.
Check out the timings of all the places you want to visit before hand. It saves you from the embarrassment of arriving at the place post their closing time.
Hail the cab service either from reputed travel agency / your hotel or from the local drivers only after bargaining and confirming what places they are going to help you cover every day.
If you want to explore and try the local cuisine, try tasting it from the authentic shops. For this it is advisable to book a hotel near the market place if you do not have a private means of transport from your hotel located off the main city.
DONT'S
Do not try trekking during winters as the McLeodganj weather is very unpredictable.
Wear comfortable shoes and clothes to manage the walking around.
Since majority of the places to visit near Mcleodganj are important religious place, please do adhere to the dress code of covering your bare shoulder and knee.
Well, that is it to this post; I hope you enjoyed reading this piece of writing about our travel from Delhi to McLeodganj. I thoroughly enjoyed writing this and reminiscing the good old time!
Book your McLeodganj Hotel
---
Hope you liked this McLeodganj from Delhi travel blog. Read Bedhya's Travel Story to Bali – An Ode to Bali – A Bali Travel Blog
---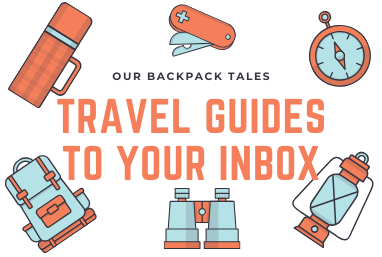 Join other 1000+ readers of OBT!
---
Read our Latest Posts
---
Author Details
Foodie at nature, Traveller by passion and a researcher at heart – I am Bedhya Surana.
Currently living in Kuala Lumpur, but forever a proud Bangalorean.