Set amidst the lush forests of the Periyar national park, Thekkady is a paradise for wildlife and nature lovers. The lush meadows, serene ambiance, evergreen forests, and crystalline lake are sure to boost up anyone's spirits. If you're looking for an ideal gateway from the hustle and bustle of city life, then Thekkady is the perfect spot for you. Here are some top Thekkady tourist places to visit on your next trip.
Top Thekkady Tourist Places
1. Murikkady
One of the most beautiful places to visit in Thekkady, Murikkady is easily recognizable with its signature staircase winding through the lush greenery. Walking through a spicy garden with a fresh aroma of the coffee, pepper, and cardamom tingling your senses, Murikkady is an ideal picnic spot for families and nature lovers. Murikkady is situated 5kms away from Thekkady town.
---
2.
Kadathanadan kalari centre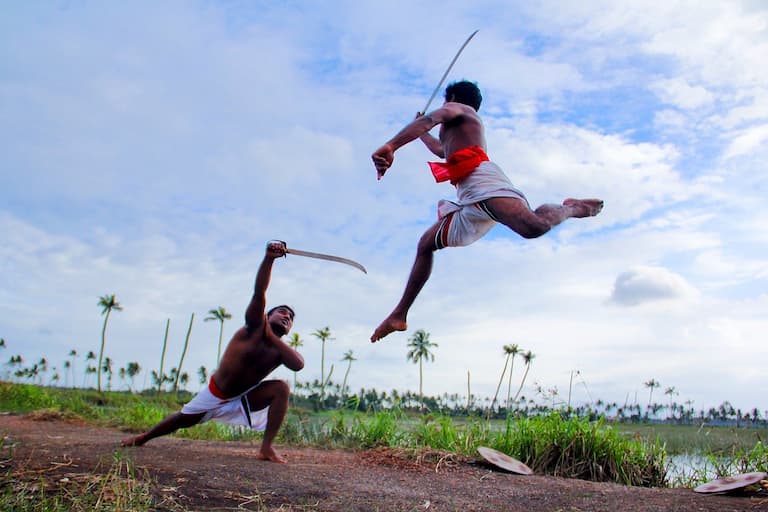 Kalarippayattu is the mother of all martial arts. With a long-standing history of over 3,000 years, Kalarippayattu is India's oldest martial arts practice. The Kadathanadan Kalari center is near the Periyar tiger reserve, with daily shows starting from 6 PM to 7 PM. Filled with an air of Kerala's historical and cultural heritage, guests can enjoy the practice of historical martial art while enjoying the safety of their family members. This is one of the top places to visit in Thekkady.
---
3. Periyar national park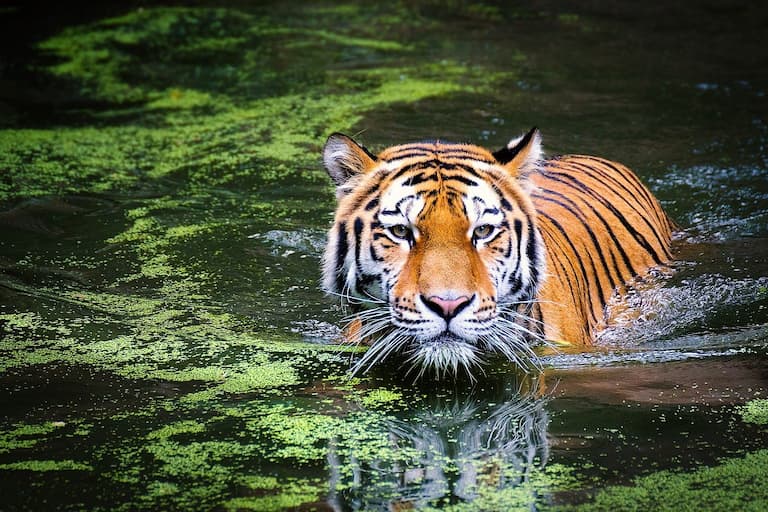 Located in both Idukki and Pathanamthitta, the Periyar sanctuary in Thekkady is notable as it is both an elephant and tiger reserve. The Periyar national park spread across an area of 925km. It is a hub of endangered and endemic species of flora and fauna flourishing in the watershed areas of Periyar and Pamba. Entrance to the park is set between 7 AM and 9 PM every day, with jeep safaris offered by the KTDC. A casual trek inside the Periyar Sanctuary will make you feel one with nature. This is one of the top Thekkady tourist places.
KTDC offers jungle lodges in Thekkady and other activities you can check it here.
---
Suggested Read: Munnar Travel Guide for 3 Days
---
4. Vandanmedu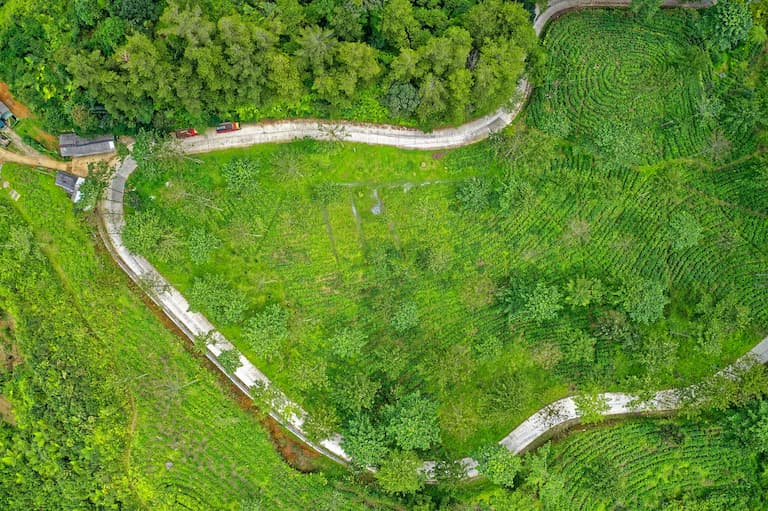 One of the main tourist places near Thekkady is Vandanmedu Village. Vandenmedu is known for its cardamom plantations. The annual cardamom and spice auction attracts tourists and traders alike. The homegrown fresh cardamom has high demand in national and international markets. Vandanmedu offers an unparalleled experience in the form of exotic resorts amidst cardamom plantations, all the while offering an opportunity to gain insight into the spice production process of Kerala. Vandenemedu plays a major role in Thekkady tourism.
---
5. Pandikudi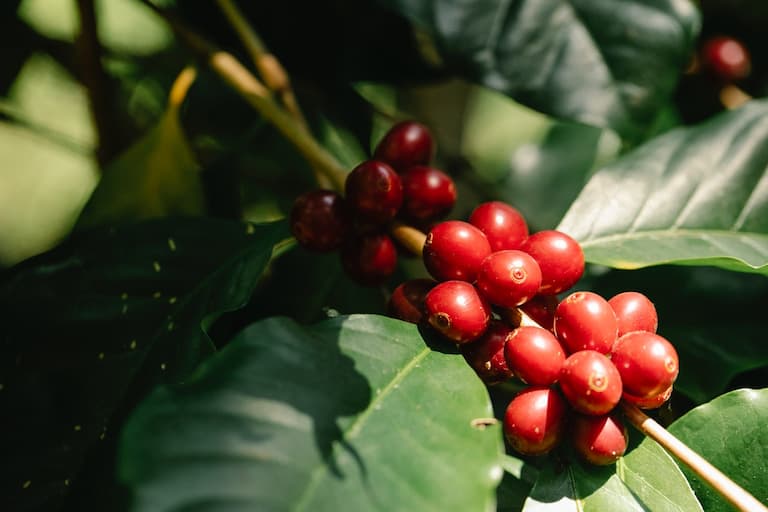 Located just 5 km away from Thekkady between Chellarkodu and Tamil Nadu border, Pandikudi is a hill station and one of the top-rated tourist spots in Thekkady. The crystal waterfall clamouring over green rocks surrounded with lush greenery & clouded with fog provides your family with a serene atmosphere away from the buzzing, lightning-fast city life. A perfect place for camping and trekking, Pandikudi is a sight to behold and top-rated among Thekkady tourist places.
---
6. Chellarkovil viewpoint
Pristine waters, bamboo forests, and a beautiful sunset to conclude your day- that's what Chellarkovil viewpoint offers you. The shallow pools are an excellent spot for children to swim free. A colourful bamboo forest with freshly ploughed fields and an incredible sunset makes Chellarkovil viewpoint a true wonder of Mother Nature. Chellarkovil is one of the main Thekkady places to visit.
---
Suggested Read: Top Places to Visit in Wayanad
---
7. Mangaladevi temple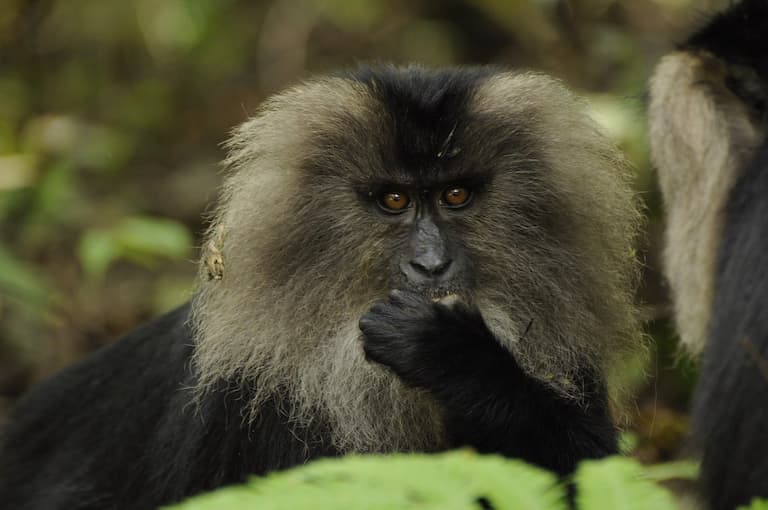 A temple deep in the jungle might seem like a setting for a story. Mangaladevi temple is located deep in the wilderness with winding paths and rugged terrains, making it a different trekking experience. The temple premises include dense forests and vast green areas. Bison and langurs are familiar sights that often makes friendly interactions with tourists. The ancient temple features early Dravidian architecture styles taking you to the historical roots of southern India. Visiting Mangaladevi temple is one of the must things to do in Thekkady.
---
Suggested Read: Day trip to Lepakshi Temple
---
8. Kumily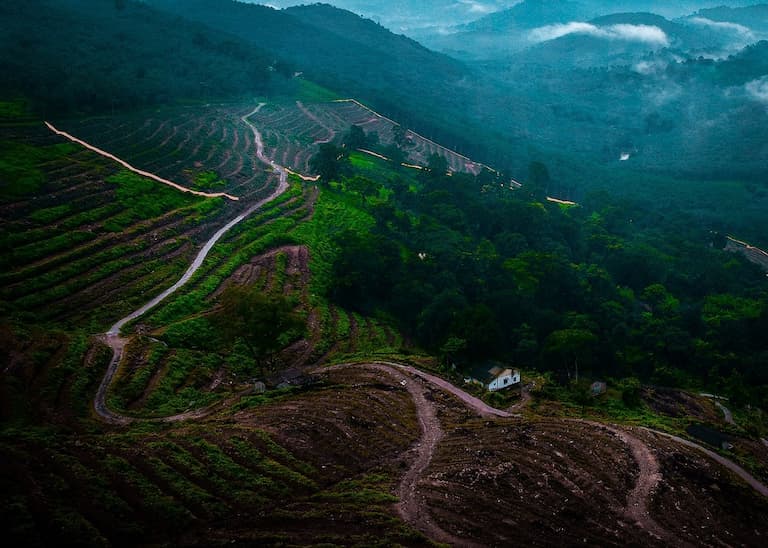 Kumily town is located near Thekkady, and the tourist destination is often known in the duo name Kumily – Thekkady. The village of Kumily is blessed with a mild climate throughout the year, making it an ideal tea plantation site. Vast green fields of neatly cut tea plantations surround the village, a significant producer of handicrafts and tribal medicines. Kumily, along with Cumbum and Theni, is a central textile and garment production area making it an ideal place to spend some quality shopping time with your family. This makes Kumily a top place to visit near Thekkady.
---
9. Mullaperiyar dam
The historical dam is often a point of dispute between Kerala and Tamil Nadu in the Periyar wildlife reserve. The 155ft tall dam offers a splendid view of the national park and surrounding greenery with Leopards, Asian elephants, Bison, and langurs often seen drinking water in the summer months. The dam's vicinity is covered with lush greenery, making Periyar Lake's drainage area a final destination for nature lovers. Mullaperiyar is a must-visit Thekkady tourist place.
---
Suggested Read: Top places to visit in the ancient city of Kodungallur
---
10. Abrahams spice garden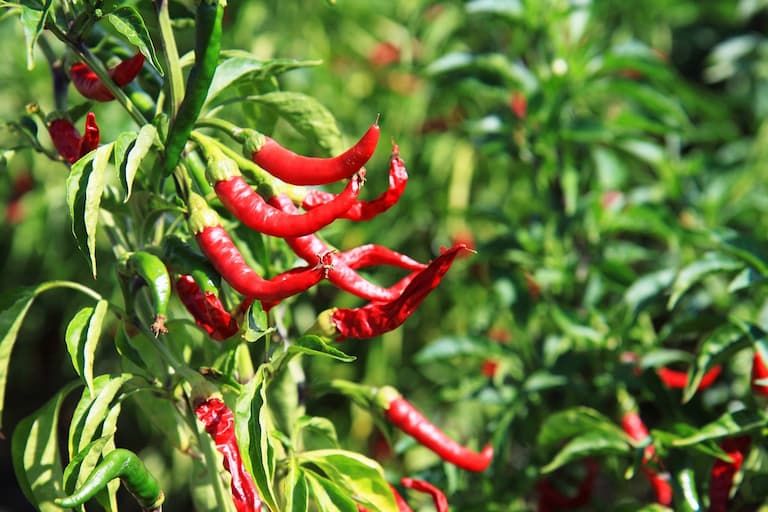 Abrahams spice garden spreading over 2 acres is an exciting destination and a popular tourist place in Thekkady. Experienced guides walk tourists through different stages of production, cultivation and procurement of exotic spices and floral species endemic to the Eastern Ghats. Widespread cultivation of banana, pepper, cardamom, cinnamon, cloves, vanilla, ginger, turmeric, old spices, and an exclusive purchase area to get the fresh herbs from the fields make the spice garden an excellent place to visit in Thekkady with family.
---
11. Elephant Junction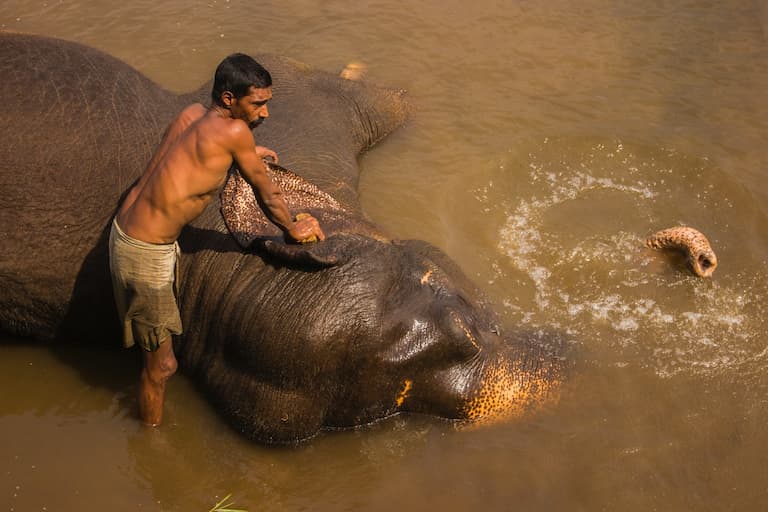 Elephant junction offers you some close interactions with the world's largest animal. Interacting with the elephants by feeding and bathing them makes the elephant park an unforgettable experience. Take an elephant ride through the surrounding lush forests and enjoy a tea in the jungle cafe- all the while spotting bison and langurs roam free in the adjoining forest area. The park has a recreational area for children to make sure you are relaxed while your little ones are having the time of their lives. Thekkady Elephant Ride is available at Thekkady Elephant Camp. You can book the Elephant ride in the office at the camp entrance.
---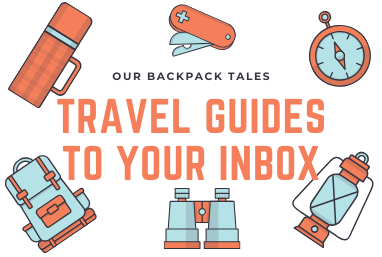 Join other 1000+ readers of OBT!
---
12. Periyar lake
The most popular Thekkady tourist attraction is Periyar Lake, and a boat cruise is the best way to enjoy it. Enjoy the lake in all its serenity while gliding through the waters, slowly falling to the melancholy of nature. Occasional tree stumps rising above the lake creates picturesque locations, with lush green meadows covering the riverbanks. You might even spot some elephant herds grazing and watching you from a distance. A cloud of fog bed covering the river is sure to take you right into the lap of Mother Nature.
---
13. Mountain Courtyard Thekkady
Mountain Courtyard is a nature resort set in the background of a mountain, hence earning its name. The mountain offers spectacular and pristine views of Thekkady, taking you on an intimate experience with the natural paradise of God's own Country. The Mountain Courtyard Thekkady resort offers a comfortable stay and a restaurant with a wide variety of cuisines to flavour your taste buds. At the same time, you enjoy a beautiful sunset amidst the mountains. This is one of the beautiful Thekkady tourist places to visit if you plan to stay in a Thekkady resort.
You can check the room price here – Click Here
---
14. Vandiperiyar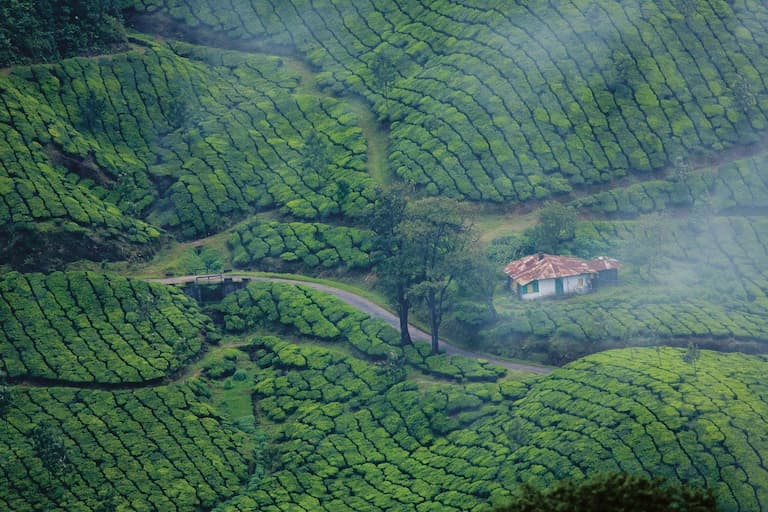 Vandiperiyar is a small town near Thekkady. The town derives its name through the Periyar River passing through its middle. The town is filled with a fragrant ambiance of tea plantations and spice gardens with an array of roses, peaches and anthuriums. Herbal massage parlours and spice outlets make this town an essential destination in Thekkady touristsplaces.
---
15. Pullumedu
Considered the hidden gem of the Idukki district, Pullumedu is adorned with green hills and lush gardens, with the river Periyar singing along with you on your journey to the grasslands. Pullumedu viewpoint grants a spectacular view of the Sabarimala Ayyappa temple and the Makara Jyothi illuminations happening on the concluding day of the temple utsavam. Cool air from the mountains with a crystalline river makes it ideal to camp with family. This Thekkady tourist place is a must-visit on your trip.
---
How to get to Thekkady?
Thekkady by Air – Nearest Airport is Cochin, You can get a cab from Cochin to Thekkady.
Thekkady by Train – Nearest Railway station is Kottayam. You can get a cab or bus from Kottayam to Thekkady.
Thekkady by Bus – Thekkady is well connected with Kottayam, Cochin, and Trivandrum. Many bus services can be found in these cities.
---
Where to Stay in Thekkady
Thekkady has numerous beautiful resorts and Hotels.
Check our top stay recommendations in Thekkady – Click here to check room prices
Tip to find best and budget stays in Thekkady – While checking room prices, give the check-in and check-out dates. Then select the "Best reviewed and Lowest Price" tab.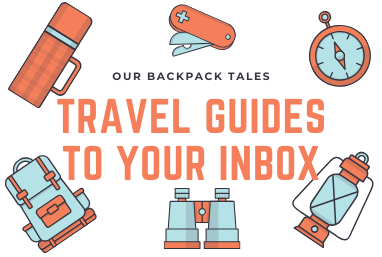 Join other 1000+ readers of OBT!
---
FAQ about Thekkady Tourist Places
What is special in Thekkady?
Thekkady is famous for its tourist places with boating, trekking, lush forests to Elephant rides.
Is Thekkady worth visiting?
Yes, Thekkady is worth visiting. It is full of beautiful forest, viewpoints and have pleasant weather.
Why is Thekkady Famous?
Thekkady is famous because of its beautiful forests, viewpoints, and places around.
Which is better Thekkady or Munnar?
Munnar is more cooler than Thekkady. Munnar and Thekkady have many beautiful places to visit. If you love trekking Thekkady is a better choice. Munnar is known for its tea estates.
---
Latest posts from Our Backpack Tales
---