A road trip from Cochin to Munnar is one of the most frequented roads in south India. The crown jewel adorning South Indian hill stations, Munnar is also termed the 'Kashmir of the South', famous for its mountain ranges and tea plantations. The drive from Cochin to Munnar is full of cascading waterfalls and breathtaking mountain views. Hence, making it an unforgettable experience. The best route is via Puthencruz-Kolanchery-Muvattupuzha-Kothamangalam-Neriyamangalam-Adimali-Munnar. You can read our 3 Day Munnar travel guide to plan your Munnar trip.
---
Cochin to Munnar Sightseeing Places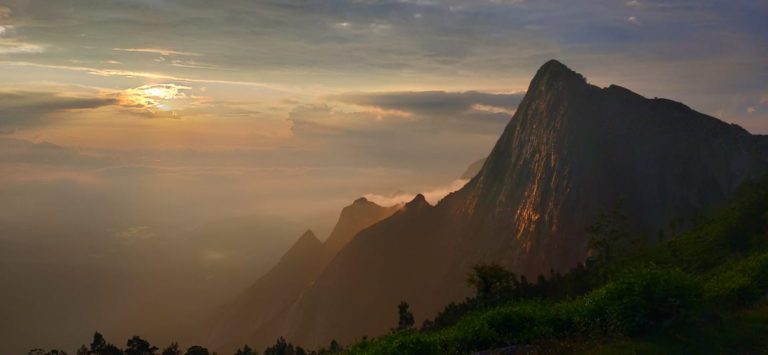 Puthencruz and Kolanchery
Puthencruz and Kolanchery are among the fast-developing villages in Ernakulum district. The villages are a part of the greater Cochin development area and they connect other towns and high range areas to the city of Kochi. The famous church of Kadamattom is between Puthencruz and Kolanchery.
---
Muvattupuzha
Muvattupuzha is located at a distance of 36km from Cochin and is a significant town connecting Cochin and Munnar. The city sits on the shores of Muvattupuzhayar or Muvattupuzha River. The dreamland municipal park, Areekal waterfalls, St. George Jacobite Syrian Orthodox Church, Kochareekal caves are some of the main attractions of Muvattupuzha. Vazhakulam is en route to Muvattupuzha and has the largest Asian pineapple market. It is therefore nicknamed the 'pineapple city of the world'.
---
Neriyamangalam Bridge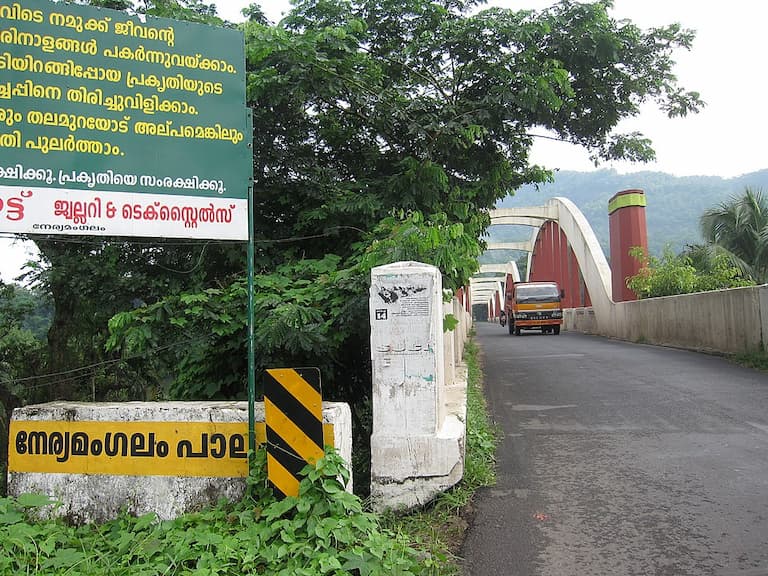 Travelling through the canopy-covered roads of Neriyamangalam, we reach the Kothamangalam Bridge, often termed the 'gateway to high range.' The bridge was made by the Maharaja of Travancore in the year 1935 and marked the border between the districts of Idukki and Ernakulum. Neriyamangalam has the annual average rainfall rate in the state. Hence, it goes by the nickname 'Chirapunji of Kerala'.
---
Entrance from Cochin to Munnar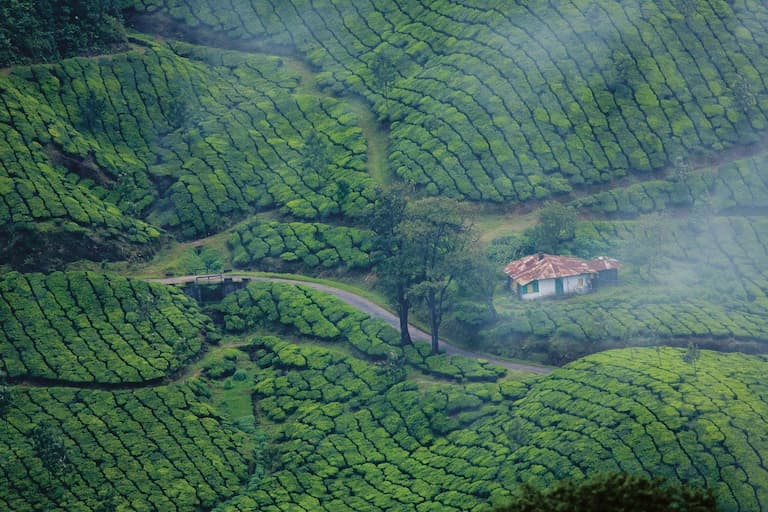 The winding forest roads from Cochin to Munnar are full of breathtaking views of mountain ranges and the occasional galloping of waterfalls. Cheeyapara waterfalls are an important viewpoint en route to Munnar and are often brimming with tourists. The waterfalls also have an upper viewpoint.
The entrance to Munnar greets you with a lushful green meadow on one side and a lake on the other. Kerala state transport stand is located nearby for easy access to all tourists. The famous old Munnar church is only a few steps away from the lake. The church was built by Henry Mansfield knight, a man who served as the manager of the Kannan Devan tea plantation during the British era. The newlywed knight and his wife Eleanor Isabel came to Munnar in the winter of 1894.
Mesmerized by the beauty of Munnar, Isabel requested her husband to bury her remains in Munnar after her death. Isabel fell victim to the cholera outbreak and had a premature death at the age of 24. Thus, with an aching heart, the knight buried his wife's body on the hilltop to fulfill her wish. The CSI church was originally built by the knight in memory of his wife, in front of a small hill where she was buried. Later a cemetery was constructed in the vicinity, exclusively for British planters.
---
Devikulam
Devikulam is a village located 6km from Munnar. The village is famous for its scenic beauty and tea plantations. The temperature is usually low, and there is fog all year round. Devikulam has ideal homestays and camping spots if you wish to stay away from the bustle of Munnar town. Devikulam – Bodimet marks the state boundary of Kerala-Tamil Nadu and provides access to the hill station of Kodaikanal.
---
Echo Point & Matupetti Dam
Moving via the Munnar- top station route is the famous Matupetti dam and Echo point. The eucalyptus plantation on either side of the dam with the casual lake setting provides you with an unforgettable experience. Boating Facilities are available in the dam if you are in the mood for a casual drift. Handicraft merchants, fruit vendors, and leisure activities on the dam make sure you are having the time of your life.
Echo point is nearby the Mattupetti dam and provides scenic beauty of evergreen forests and wildlife of the Western Ghats. As the name suggests, shout at the mountain, and nature will treat you back with an echo! Maybe it's nature's way of reminding us to be kind to one another.
---
Suggested Read – Kolukkumalai Trip in Munnar
---
Kundala Dam
Kundala dam is another dam stands in the Munnar top station route. The lake is situated adjacent to a horse track and afield of teak trees, thus, making it the ideal spot for camping with your family members. One can try out kayaking along with regular boating as well. This is one of the main sightseeing location on roadtrip from Cochin to Munnar.
---
Top Station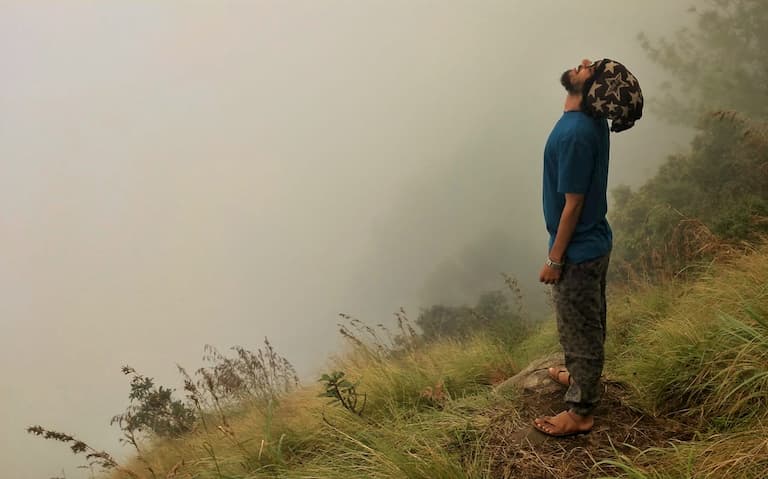 The top station is the highest point in Munnar and offers a splendid climate all year round. Forest-themed resorts offering jeep trekking for adventurers are a common sight. The forests of the top station are home to the infamous wild tusker, "Padayappa," occasionally seen displaying his large wide tusks to the tourists. The top station marks another border point of the states of Kerala and Tamil Nadu. The wide border consists of individual hamlets with integrated cultures. Strawberry farms are a common sight. Step farming is another practice to counter frequent landslides. The viewpoint offers a splendid view of the lake and towering mountains.
---
Eravikulam National Park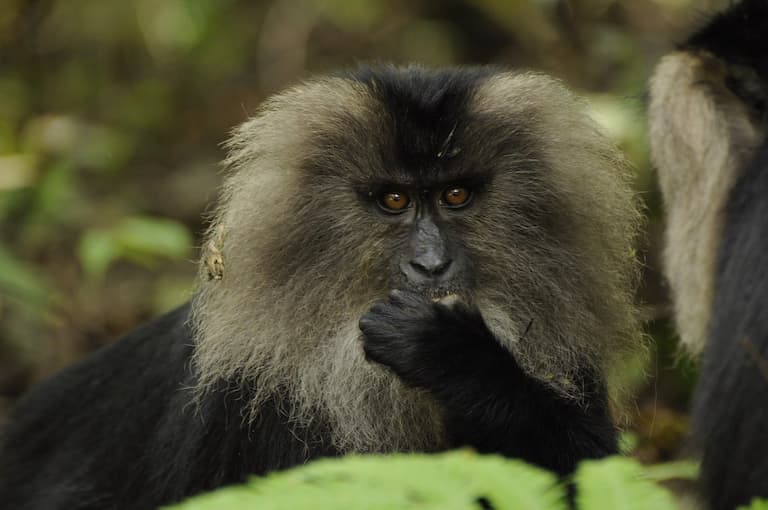 A Cochin to Munnar sightseeing trip is incomplete without a visit to Rajamala. Rajamala is located on the Munnar-Pollachi route. It is part of Eravikulam national park, the first national park of Kerala.
Eravikulam is also spread through nearby national parks of mathikettanchola, pambadumchola, anamudi Chola, and the wildlife sanctuaries chinnar and kurinjimala. Visitors flock in for the blooming of Neelakurinji happening every 12 years. Neelakurinji (Strobilanthes kunthiyana) is a shrub blooming purple flower which is endemic to the Western Ghats. The Paliyan tribal people of Western Ghats use the flower to calculate their age. The purple flower blooming over an entire valley gives it the name 'Neelakurinji' or 'Blue Mountain.'
Rajagiri hills are most famous for their population of the endangered Varayadu or Nilgiri Thar. It is an endangered species of goat endemic to the Western Ghats. It is the state animal of Tamil Nadu. Conservation efforts have increased the population of the Thar, and an occasional flock led by the female for grazing can be spotted at most times. The park is also famous for its population of Nilgiri marten, the only species of martens in south Asia. It is endemic to the hills of Nilgiris and part of Western Ghats.
---
Suggested Read – Top Thekkady Tourist Places to Visit
---
Marayur
Moving on through the refreshing tea meadows of Munnar, which offers you picturesque locations for the perfect holiday memory, the next destination is the village of Marayur. The villages of Marayur-Kanthalloor are famous for their jaggery and sandalwood plantations. Keep an eye on the sandal plantations, and you will catch a glimpse of the Chital or spotted deer curiously watching you. The forests also contain populations of Water buffalo or the Asian buffalo, Indian langur, and Malabar giant squirrels.
The town of Marayur offers a rich shopping experience for nature lovers. Bazars are full of fresh fruits and vegetables, handicraft products, sandalwood products, elephant rides, and jaggery makers. Small-scale industrial huts are where the famous Marayur jaggery is prepared. The taste of freshly made jaggery is sure to fill your taste buds with joy.
---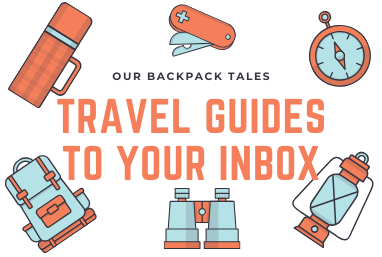 ---
Munnar Distance from Cochin
The Munnar distance from Cochin is around 126kms and will take around 4 hours to reach the hill station.
---
How to get from Cochin to Munnar
Cochin to Munnar by bus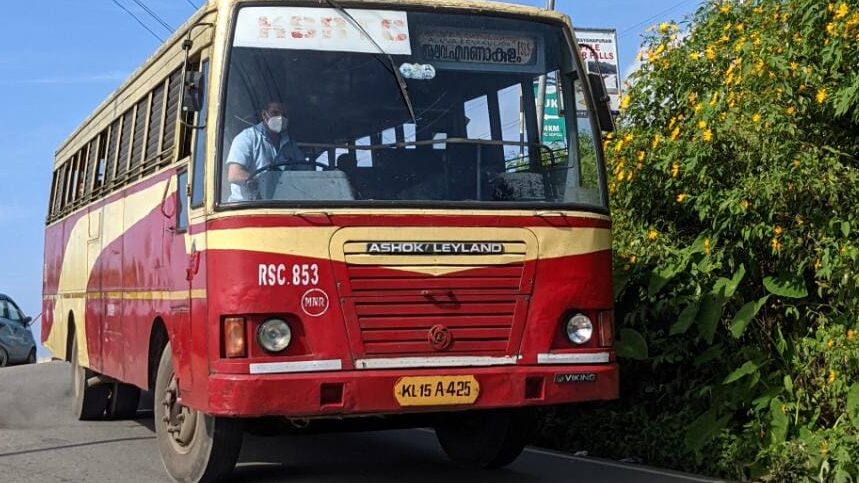 Being a favourite of hill station lovers, Kerala State Road Transport (KSRTC) operates several buses from Cochin to Munnar. Pre-booking seat facility is offered by KSRTC, ensuring your view of the mountain remains uninterrupted. Kerala State transport stand is located at old Munnar, easily accessible for all tourists while in Munnar. KSRTC also offers a budget stay inside a AC buses at Munnar.
---
Munnar from Cochin airport
Travelling to Munnar from Cochin airport takes more than 4 hours for 106 km. There are various Taxi Cabs available at Airport for Airport to Munnar Travel. You can check with the Taxi counters available at the airport. However, no active public transport services are provided to Munnar from Cochin Airport.
---
Cochin to Munnar by train
The closest railway station to Munnar is the Angamaly railway station. There are no active train services from Cochin to Munnar.
---
Cochin to Munnar by Cab
Prepaid Cab services from Cochin to Munnar are available at Ernakulam Railway Station prepaid counter. Cab services are available at Cochin airport prepaid taxi counters to Munnar.
---
Things to do on roadtrip from Cochin to Munnar
Munnar is famous for its tea estates and forest canopy. You can visit Kolukkumalai for Sunrise,Trek to Munnar top station, stay in tree house etc. Read our top things to do in Munnar for complete list.
---
Where to Stay in Munnar
Budget Hotels
There are several budget hotels around Munnar. You can check the room prices here.
Munnar Resorts
Check beautiful Munnar Resort prices here.
Stay in KSRTC Bus
This is the cheapest stay option in Munnar. Several old KSRTC buses are renovated to make dorm rooms in Munnar. Each bus have 16 bunk beds with common toilet facilities. Each bed costs Rs. 100 per night. Pillow, Blanket and Bedsheet are charged extra in this facility. You can either directly go to KSRTC station in Munnar to book the bed or call on 04865230201 for more details.
---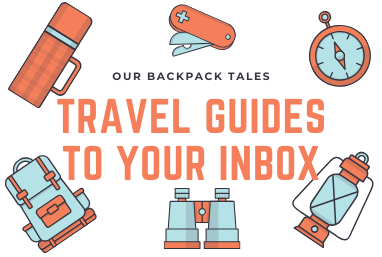 ---
Things to pack
---
FAQs on Cochin to Munnar Trip
How can I go to Munnar from Cochin?
You can go to Munnar from Cochin by driving through the hilly roads. There are Buses and Cabs available from Cochin KSRTC Bus stand to Munnar.
Which is better Kochi or Munnar?
If you are a beach person, love crowds and night person Cochin will be best choice. Munnar is a hilly destination and having a great climate. If you are a mountain person and love to be away from crowds, Munnar is better.
How far is Munnar from Cochin?
Munnar is at a distance of 126 km from Cochin and will take 4 hours to reach by car.
Is Wayanad better or Munnar?
Wayanad and Munnar are two famous hill stations in Kerala. Wayanad is less crowded compared to Munnar. Munnar have best luxury resorts compared to Wayanad. Also Munnar is situated in higher altitude than Wayanad.
Which is better Allepey or Munnar?
If you love beaches and backwaters, Allepey is the best choice. If you love Mountains and remote places Munnar is the best bet. Munnar is less connected to major cities than Allepey.
---
Latest Posts
---